Việt Nam to create favourable conditions for homegrown COVID-19 vaccines: Steering Committee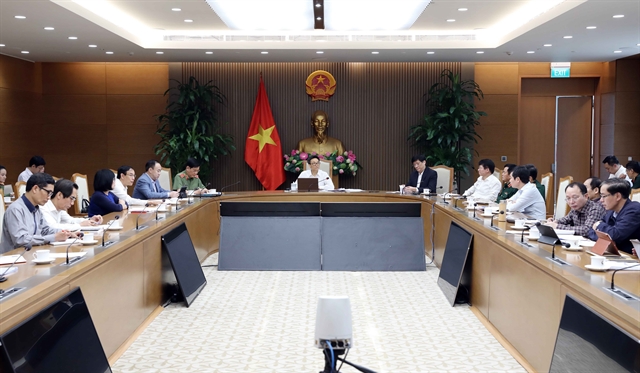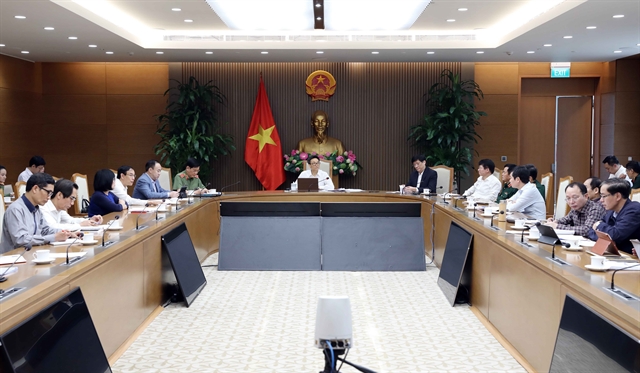 Deputy Prime Minister Vũ Đức Đam chairs the meeting of the National Steering Committee on COVID-19 Prevention and Control on Wednesday. — VNA/VNS Photo Phạm Kiên
HÀ NỘI — The National Steering Committee on COVID-19 Prevention and Control called for accelerating the development and testing of homegrown vaccines and creating favourable conditions for the vaccine's mass production once it is tested successfully.
At a regular meeting of the committee on Wednesday, a representative from the health ministry said the use of Oxford/AstraZeneca in Việt Nam still ensured safety and the ministry would accelerate the vaccination for priority groups, following concerns of rare blood clots in other countries.
All people injected have had their health strictly monitored after being given the jabs.
As global vaccine demand vastly exceeds supply and production capacity, Việt Nam must try to roll out domestically-manufactured vaccines as soon as possible, the representative said.
Lieutenant General Đỗ Quyết, director of the Vietnam Military Medical University, said the second phase of human trials of Nano Covax, developed by the HCM City-based biopharmaceutical company Nanogen, would finish in early May when the vaccine assessment is submitted for approval to the health ministry. At the same time, the third trial phase will kick off.
After receiving the second jab of Nano Covax, 554 volunteers are in a stable state of health, despite some reports of typical post-injection symptoms like light fever, local pain at the injection, muscle pain and exhaustion.
Nano Covax vaccine is safe for injected people with increasing antibodies and its ability to neutralise viruses. "The study and production of Vietnamese-made COVID-19 vaccines should be given more support," he said.
Deputy Minister of Public Security Nguyễn Văn Sơn proposed tightening illegal entry into Việt Nam through borders and routes with neighbouring countries amid surging infection cases in Laos, Cambodia and Thailand.
The National Steering Committee on COVID-19 Prevention and Control asked all healthcare facilities, schools, factories, supermarkets, hotels and coach stations to strictly follow COVID-19 prevention protocols and keep updating information on the map of living in safety with COVID-19.
The committee urged ministries of health, public security and national defence to continue to tighten control on people entering Việt Nam while waiting for further developments of the vaccine passport policy. — VNS