Việt Nam reports 42nd COVID-19 death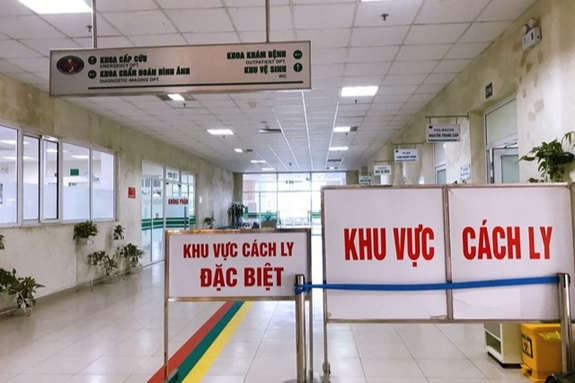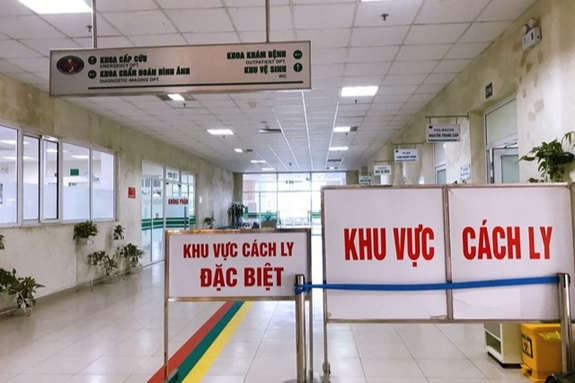 The special isolation area at the National Hospital for Tropical Diseases' Đông Anh branch. VNA/VNS Photo
HÀ NỘI — Việt Nam recorded its 42nd COVID-19 related death on Saturday evening.
The deceased patient was a 72-year-old woman who was admitted to the National Hospital for Tropical Diseases' Đông Anh branch in Hà Nội on April 30, with a six-year history of chronic obstructive pulmonary disease, with a diagnosis of severe pneumonia and hypertension.
On May 4, the patient tested positive for SARS-CoV-2.
She was transferred to the hospital's department of emergency and intensive care. According to the National Steering Committee for COVID-19 Prevention and Control, the woman had a number of underlying medical conditions.
She became COVID patient 3,022. Doctors consulted on May 16 and May 18 and determined the patient's condition was very serious, with a high risk of death.
She was treated with mechanical ventilation, dialysis, broad-spectrum antibiotics, antivirals and anticoagulants. However, the patient responded poorly to treatment, continued to have a fever and suffered multi-organ failure.
The cause of death was recorded as severe pneumonia caused by SARS-CoV-2, hypertension and multi-organ failure by chronic obstructive pulmonary disease.
A total of seven fatalities have been recorded since the resurgence of the pandemic in late April. VNS