Việt Nam reports 41st COVID-19 death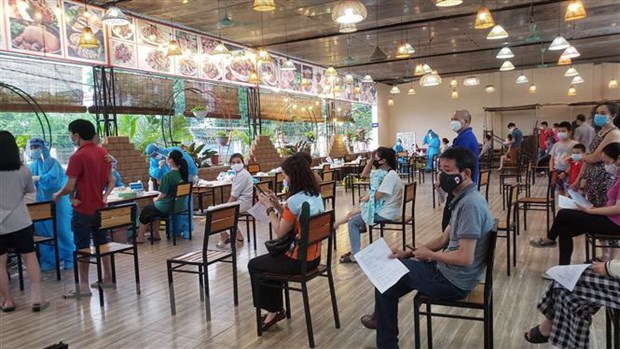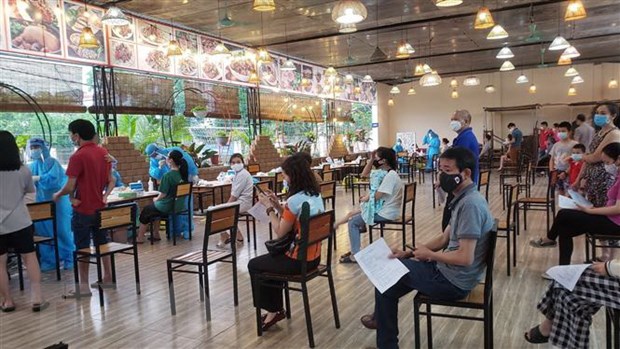 People in Phúc Yên City, Vĩnh Phúc Province, wait for COVID-19 tests. — VNA/VNS Photo Hoàng Hùng
HÀ NỘI — Việt Nam has recorded its 41st COVID-19-related death.
The deceased patient is an 89-year-old woman in Đà Nẵng with a history of heart failure, chronic gastritis and hypertension.
According to the National Steering Committee for COVID-19 Prevention and Control, the woman had a number of underlying medical conditions.
On April 28, patient No 3,547 visited her while she was being cared for at home.
The 89-year-old then experienced symptoms of coughing and tiredness.
She was transferred to Hòa Vang Medical Centre for treatment on May 11 after testing positive for SARS-CoV-2.
Then she was transferred to Đà Nẵng Lung Hospital for further treatment because her condition began to deteriorate. She died on Thursday.
The cause of death was recorded as respiratory failure, severe pneumonia caused by SARS-CoV-2, hypertension, heart failure and a history of chronic gastritis.
New cases
On Friday, Việt Nam recorded a total of 131 new cases of COVID-19 community transmission and one imported case.
All are in quarantine sites or locked-down areas, raising the national count to 1,892 since April 27, the Ministry of Health (MoH) said.
Ninety-nine of the new cases were reported in Bắc Giang Province, 14 in nearby Bắc Ninh Province, two in Đà Nẵng City, one in Lạng Sơn Province, two in Hưng Yên Province, seven in Điện Biên Province, three in Hải Dương Province and three in Hà Nội.
The one imported case was put under quarantine after entering Việt Nam from Malaysia.
So far, Việt Nam has seen 3,462 domestic infections and 1,479 imported ones. — VNS