Social distancing imposed in COVID-19 hit Hải Dương Province from February 16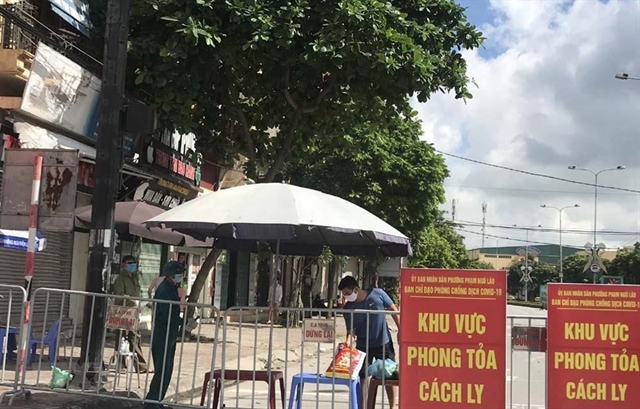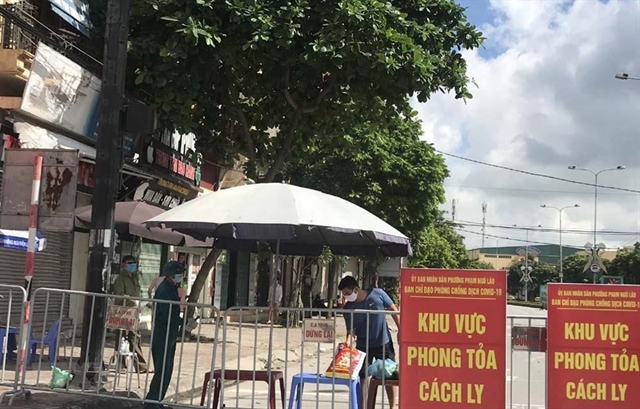 Local residents in an isolated area on Ngô Quyền Street in northern Hải Dương Province receive essential goods. VNA/VNS Photo Mạnh Minh
HẢI DƯƠNG — Social distancing measures will be implemented in the northern province of Hải Dương from Tuesday (February 16) as the locality has reported more than 460 locally transmitted COVID-19 cases.
Hải Dương Centre for Disease Control made the decision after Hải Dương, the country's largest COVID-19 hotspot, documented 461 locally transmitted cases in 11 out of 12 areas within 19 days of the pandemic outbreak in the province.
The authority has ordered people to apply all lockdown measures. People are required to stay home and not to engage in public gatherings of more than two people.
People could only leave home in emergency cases, buying food and medicine or working in factories, production facilities, State agencies, armed forces, diplomatic bodies or businesses involved in the trade of essential goods and services.
People must wear face masks when leaving their houses and keep a two-metre distance from one another.
All passenger transport services are also required to stop, except for special cases due to public duties and supply of food and necessities.
At the same time, the province has also asked for tightened management in isolated areas. Those who are found not to follow quarantine requirements will be moved to other concentrated quarantine areas. The quarantine period will be recalculated and the cost will be paid by violators.
The provincial authority has assigned the People's Committees of districts, towns and cities to organise patrol teams to strictly control the observance of regulations in concentrated isolation areas and strictly handle violators.
One more COVID-19 infection case reported in Hà Nội
One more person connected to the latest Japanese patient, who died in Hà Nội on Saturday evening, has tested positive for SARS-CoV-2.
The patient, 25, had close contact with the 2229th patient at an office at 23 Phan Chu Trinh Street, Hoàn Kiếm District. She was quarantined at Tứ Hiệp-Hoàng Mai Dormitory on Sunday and tested positive for the virus a day later.
On February 2, she had a meeting with the Japanese patient and two Japanese men. The two Japanese men returned to their country on the same day.
As many as 18 people in close contact with the patient have been quarantined. Her parents have tested negative for the virus. They are all in stable health conditions.
The 54-year-old Japanese patient, an expert at Mitsui Vietnam Co.,Ltd, was found dead in a hotel room on Saturday. His sample came back positive for the novel coronavirus on Sunday. The cause of death is under investigation.
He entered Việt Nam on January 17 via Tân Sơn Nhất International Airport in HCM City. He was quarantined right upon arrival and tested negative. — VNS