Shares mixed on resurgence of COVID-19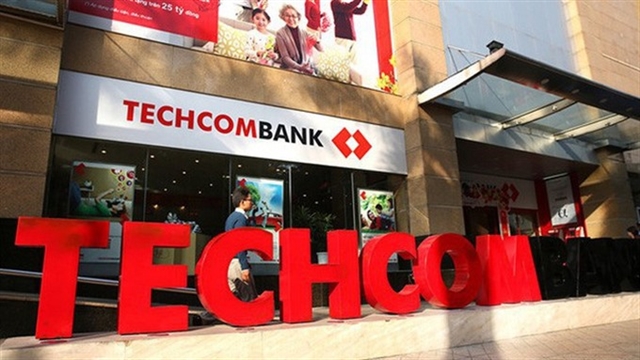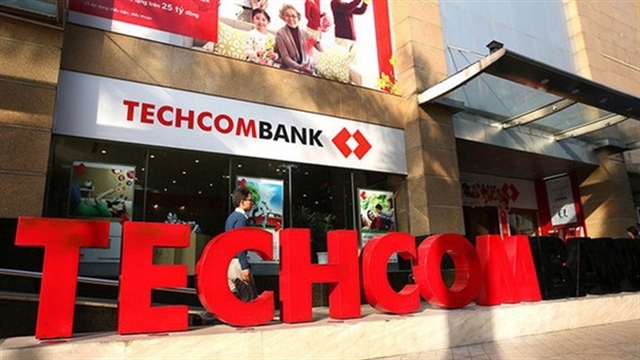 Headquarters of Vietnam Technological and Commercial Joint Stock Bank (Techcombank or TCB) in Hà Nội. TCB soared 5.9 per cent on Tuesday. Photo Techcombank
HÀ NỘI —The stock market closed the first session of May on a mixed note as the growth of banking shares rescued the VN-Index from a fall while the HNX-Index slumped due to the resurgence of COVID-19 in Việt Nam.
On the Hồ Chí Minh Stock Exchange, the VN-Index closed Tuesday up 0.23 per cent at 1,242.2 points.
Market breadth was negative with 252 shares falling, 140 rising and 50 closing flat.
Việt Nam's benchmark index had traded below the threshold for most of the day but the recovery of many banks cushioned the market.
Seven of the nine listed banks in the VN30 climbed, including Vietinbank (CTG, up 2.2 per cent), Techcombank (TCB, up 2.4 per cent), Vietnam Prosperity Bank (VBP, up 1 per cent), Military Bank (MBB, up 0.9 per cent), Tien Phong Bank (TPB, up 0.6 per cent) and the Bank for the Investment and Development of Vietnam (BID, up 0.3 per cent).
Other gainers included Vingroup (VIC), steelmaker Hòa Phát Group (HPG), FPT Group (FPT), Khang Điền House Trading and Investment (KDH), with a growth of between 1.7 per cent and 2.4 per cent.
However, a number of blue chips slumped and dragged the market such as Vinamilk (VNM), insurer Bảo Việt (BVH), Masan Group (MSN), PV Gas (GAS) and Mobile World (MWG).
Liquidity remained good with 798.5 million shares worth VNĐ21.5 trillion (US928 million) traded in the southern market.
According to analysts, investors are still influenced by "sell in May" psychological factors and the resurgence of COVID-19 in several cities.
Although some firms reported positive business results in the first quarter, their stock prices are still going down. For example, sugarmaker Thành Thành Công-Biên Hòa JSC reported its Q1 net profit climbed 225 per cent but its stock price fell 0.3 per cent on Tuesday.
According to Bảo Việt Securities Co, the socio-economic report in April and the first four months of the year announced by the General Statistics Office last week with the CPI in April decreasing by 0.04 per cent from the previous month showed the rather good condition of the economy.
The VN-Index is forecasted to challenge the resistance zone of 1,268-1,275 points in the first week of May. This is still the resistance zone that might create fluctuations, adjusting the index when approached, analysts said.
On the Hà Nội Stock Exchange, the HNX-Index fell 1.43 per cent to close at 277.71 points.
More than 102 million shares worth nearly VNĐ2 trillion were exchanged in the northern bourse. VNS