Research group says fourth COVID-19 wave may not be over until end of June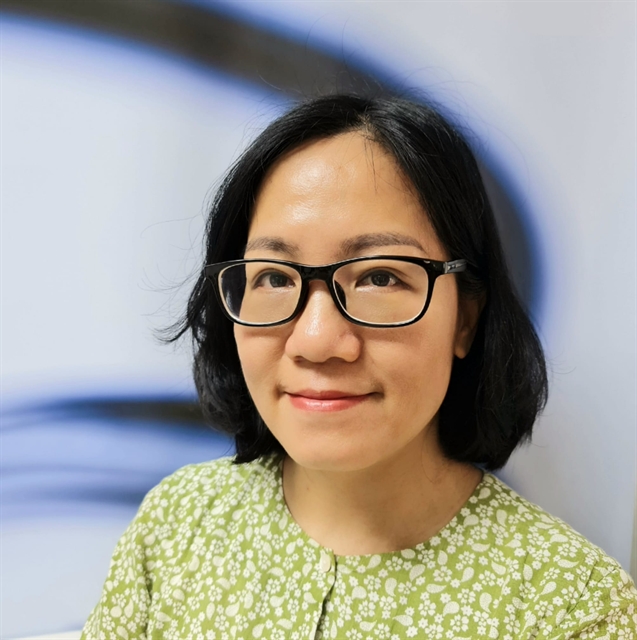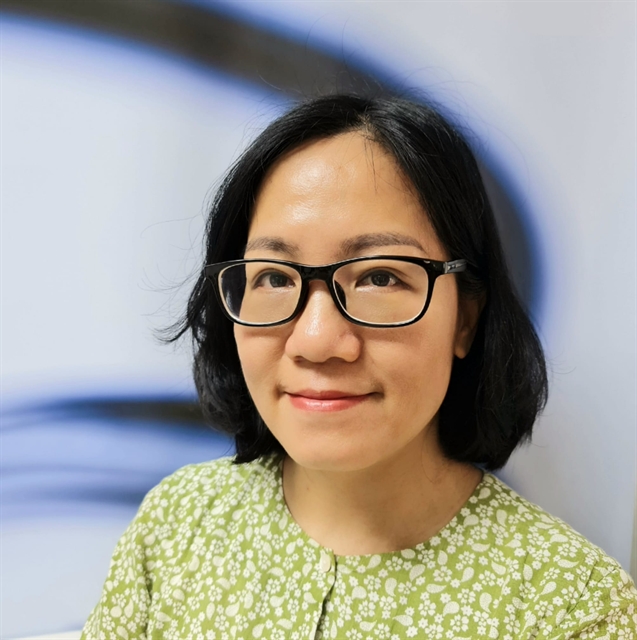 Nguyễn Thu Anh, Faculty of Medicine and Health, University of Sydney, Australia. Photo courtesy of Nguyễn Thu Anh
Thu Vân
HÀ NỘI — An independent research group from the Woolcock Institute of Medical Research has forecast that the total number of coronavirus cases in the fourth COVID-19 wave could reach 4,500-6,600 depending on the level of social distancing.
The group, lead by Nguyễn Thu Anh from the Faculty of Medicine and Health, University of Sydney, Australia, announced a report on May 19, which analyses the situation in Việt Nam from April 27 to date and suggests measures for the long term fight against SAR-CoV-2 virus.
The report says that the fourth wave started with imported cases that were not strictly quarantined or illegal immigration. The new patients in Việt Nam were infected with the COVID-19 variants of B.1.167.2 from India and B.1.1.7 from the UK, which spread very quickly.
"Based on the reports from the Ministry of Health and departments of health in some provinces and cities, we believe that this outbreak may have started from mid-April or earlier. So by the time the first case was detected, this epidemic had already passed many infection cycles," said Nguyễn Thu Anh, head of the research group.
People in the community who carried the virus, got sick (for various reasons), were hospitalised and spread the virus in hospitals. Since then, hospitals became an outbreak zone and continued to spread the virus to the community.
"When analysing the whole situation of this epidemic, we're very worried because this epidemic is different from the previous ones in Đà Nẵng and Hải Dương. The previous two times, the epidemic was confined to a few places, originating from a few cases and mainly spreading within the province, so it could be fully controlled," Anh said.
This time, the source of the infection from the imported case and the source from the National Hospital for Tropical Diseases were identified but it's unknown how many transmission cycles took place in between and how many people have been infected, not to mention the fact that the source of infection from the National Hospital for Tropical Diseases has spread to many provinces and cities, according to the group's analysis.
The report also says that if testing is not conducted widely enough and fails to cover even people who are not epidemiologically related to confirmed cases, it may not be possible to detect all pathogens in the community.
This is a potential risk for future outbreaks, the report says, citing the example of a cluster of cases detected by testing of students at Vinschool Hà Nội on May 22, where it was not clear where the infection came from.
Some other cases of unknown source were also discovered in Điện Biên, Quảng Nam, and Hà Nam provinces and HCM City and Hải Phòng. When the number of patients is too large, tracing and isolation will not be possible due to limited resources.
Scenarios
Basing on epidemiological, clinical and sociological data of Việt Nam together with reference to data from countries around the world such as the UK, US, Australia, South Korea and Singapore the report predicted two scenarios for the outbreak.
The first scenario assumes the Government maintains current pandemic prevention measures such as contact tracing, facility-based isolation, medical isolation in pandemic-hit areas and social distancing in high-risk areas, with social contact reduced by 20 per cent from May 4 and 50 per cent from May 9 according to the most recent Google mobility report.
The cumulative number of community infections from April 27 to May 18 ranged from 1,600 to 2,600, so in this scenario, the peak of the outbreak could be in the third or fourth week of May with the number of infections per day possibly up to 150-210 cases. The outbreak may end in mid or late June with a total of 4,100 – 6,600 infections.
However, because the group does not have enough detailed information about the outbreak in Bắc Giang, it is possible the outbreak situation will be more serious.
In the second scenario, which is recommended by the group, social distancing would be launched, as would reducing contact on a provincial/city scale with high-risk provinces with a rapidly increasing number of new infections.
This would involve reducing social contact at 20 per cent from April 4, 50 per cent from May 9 and 60 per cent from May 24.
The peak of the outbreak would be at the same time as in the first scenario, but it may end 10 days earlier with fewer cumulative cases, ranging from 2,900 – 4,500 cases.
"I think the pandemic will be controlled, but how long will it be controlled, and what will the damage be? If we conduct social distancing from the time when there are a small number of cases, the workload of the prevention and control staff will be moderate, but if we don't do that, we'll have to spend a lot of money and effort, a lot of people would get sick, there may be more deaths and serious conditions," Anh said.
"At that time, the medical system would really be under pressure in terms of manpower and lack of equipment," she said.
"It is necessary to estimate the response capacity of the health system. If it can't handle the situation, social distancing for two weeks will make the transmission stop, then the workload will not increase too quickly and gradually decrease. Only then can healthcare staff effectively perform their duties," she said.
The first recommendation proposed by the research group is mass testing with all people of high-risk groups including healthcare staff, staff at quarantine centres and people with symptoms like coughing and fever, as well as community-based surveillance using pool testing.
The second recommendation is to constantly update the epidemiology of virus variants to perform respective anti-pandemic measures.
The third is to have a strategy in rapid scale-up of vaccination, manufacturing and purchasing vaccines.
For the vaccine strategy, the report recommends using only vaccines that are highly effective against viruses circulating in Việt Nam such as Pfizer-BioNTech, Moderna and AstraZeneca.
"Using vaccines with low effectiveness will create ignorance in vaccinated people, leading to a greater risk of outbreaks. It is necessary to start ordering vaccines for children as soon as possible," the report said.
Anh said even though social distancing might put a halt to some economic activities, it is in the hands of authorities to consider the trade-off.
"I believe that the pandemic cannot be completely prevented, which means that after a certain time, it will return and we must continue fighting with it. The thing we need to consider is how much economic sacrifice we have to accept. If we accept there would be many cases in the coming time, how have we prepared for 10,000, or 20,000, or even 30,000 cases?"
"History has shown that pandemics not only affect human health and the economic development of society, it can also cause negative impacts in society. When out of control, the pandemic will lead to instability, poverty, unemployment, and an increase in social evils. Do we accept that price or not?
"Over the past year, Việt Nam has proven that the economy is still growing. Finding a balance between economic development and disease prevention should be based on scientific evidence and cost-effectiveness assessments of interventions. We will not be able to hope to return to the old normal life until 60-70 per cent of people are vaccinated with highly effective vaccines against circulating viruses," Anh said. — VNS