Railway companies suffer losses due to COVID-19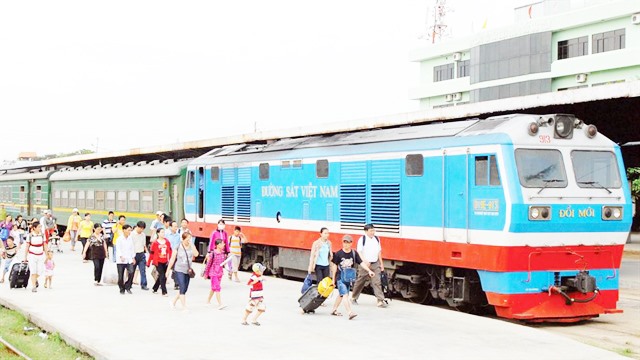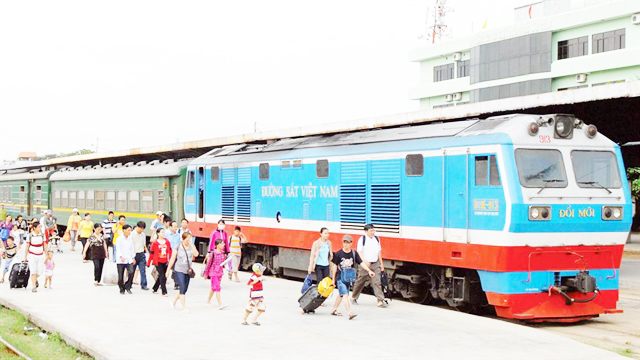 Passengers leave a North-South train operated by the Hà Nội Railway Transport JSC. — VNA/VNS Photo
HÀ NỘI — Vietnamese railway companies reported large losses in 2020 due to the impacts of the COVID-19 pandemic.
Hà Nội Railway Transport JSC (HRT) earned VNĐ469 billion (US$20.5 million) in the fourth quarter of 2020, down 21 per cent year-on-year.
Cost of goods sold accounts for most of net revenue, thus gross profit totaled only over VNĐ8 billion, down sharply compared to VNĐ42 billion in the same period of 2019. After deducting expenses, the after-tax loss in Q4 was estimated at nearly VNĐ55 billion, while in the same period last year its loss was just more than VNĐ12.5 billion.
In 2020, HRT achieved revenue of VNĐ1.94 trillion, down 24 per cent year-on-year. It suffered a loss of VNĐ195 billion in the year while enjoying profit of VNĐ14 billion in 2019.
Previously at the General Meeting of Shareholders in 2020, the company approved a plan for 2020 which expected total revenue to reach VNĐ1.63 trillion, and a loss up to VNĐ335.4 billion due to the influence of COVID-19.
Saigon Railway Transport JSC (SRT) announced Q4 revenue of VNĐ282 billion, down by 22.5 per cent year-on-year. It reported an after-tax loss of more than VNĐ105 billion.
For the whole year 2020, SRT reported an accumulated loss of VNĐ218 billion, while the business had a profit of VNĐ14.6 billion in 2019.
Due to the impact of the COVID-19 pandemic, many railway companies faced difficulties. According to experts, the railway industry in 2020 experienced the most difficult period in history.
Việt Nam Railway Corporation (VNR) also announced that its revenue in the first nine months of 2020 decreased 34.2 per cent year-on-year, equivalent to a decrease of VNĐ1.18 trillion. — VNS