Quảng Ngãi Province sets aside $1 million for COVID-19 vaccine, prevention efforts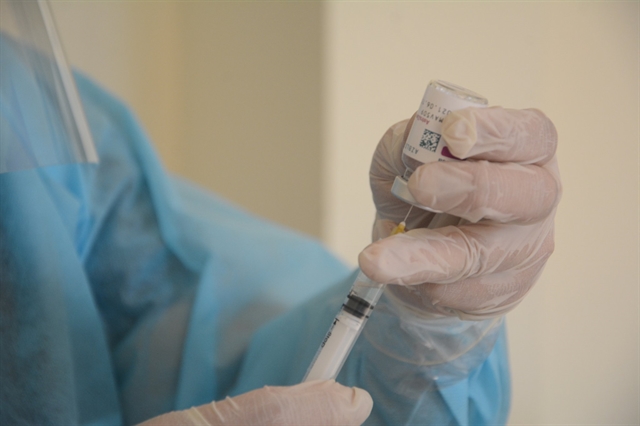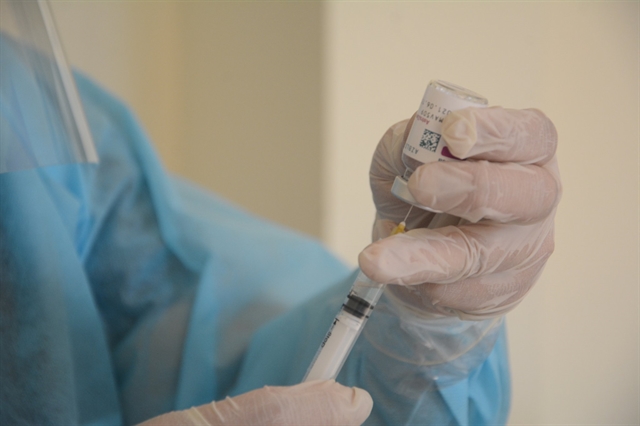 Vaccine shots are provided for frontline COVID-19 prevention forces in central Việt Nam. VNS Photo Võ Văn Dũng
CENTRAL REGION — Quảng Ngãi Province will reserve funding of VNĐ23 billion (US$1 million) for a COVID-19 vaccination and prevention programme throughout 13 districts in 2021.
Provincial authorities said the fund will help prepare medical facilities and test tools for a mass vaccination programme and medical services till the end of this year.
It said the COVID-19 patient (No 3067), who was reported on May 6, tested negative for SARS-COV-2 for the sixth time at Bình Sơn District's medical centre on Wednesday.
Meanwhile, Đà Nẵng will resume taxi, bus, motorbike delivery and ride-hailing service operations from Friday.
The city said only drivers who have tested negative for SARS-COV-2 can work but they still need the second test after seven days of working. Daily health declarations and use of the Bluezone application are required for all drivers.
Nearly 9,000 drivers received tests for SARS-COV-2 between May 21-23, and at least 1,400 COVID-19 vaccine shots will be reserved for public bus and taxi drivers.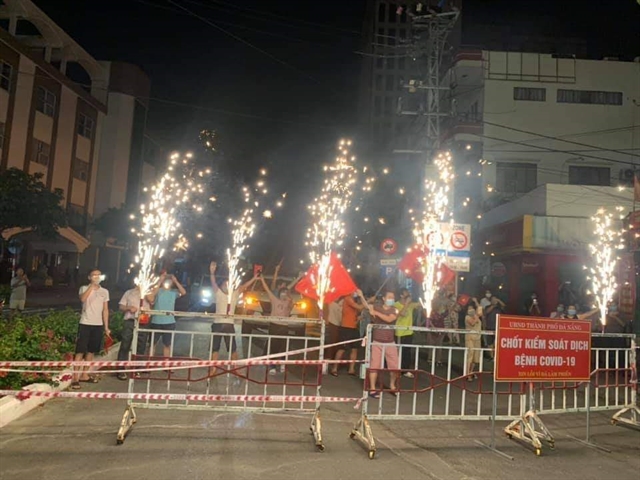 Barriers are removed from a living area in Đà Nãng after a 21-day lockdown. Photo courtesy COVID-19 steering committee
Lockdown barriers were removed at three living quarters around the New Phương Đông Bar and an apartment block in Nại Hiên Đông Ward in Sơn Trà District from Thursday after 21 days, making them the first locked-down zones in the city to complete 21 days of isolation.
Five COVID-19 patients, of which three are members of a family, were released from hospitals between May 26-27. They will be quarantined at home under daily medical control for 14 days.
The city's Lung hospital and Hòa Vang health centre have treated 159 COVID-19 patients. Nine patients have tested negative with SARS-COV-2 twice, while 48 others have negative tested once.
To date, Đà Nẵng has recorded no new SARS-COV-2 infection cases for eight days in a row. — VNS