Quảng Nam on alert for travellers from  Đà Nẵng due to COVID-19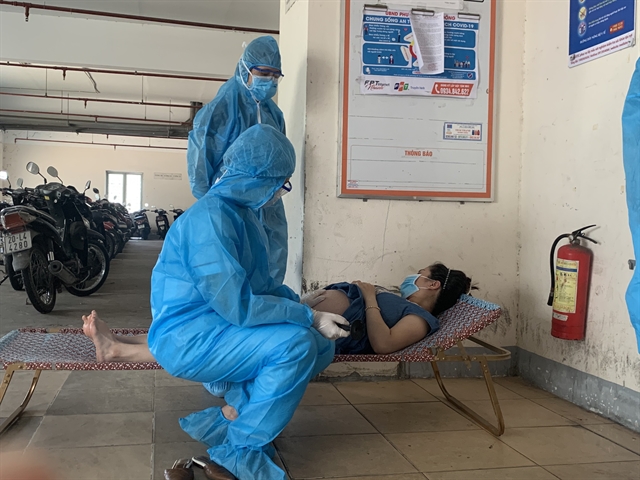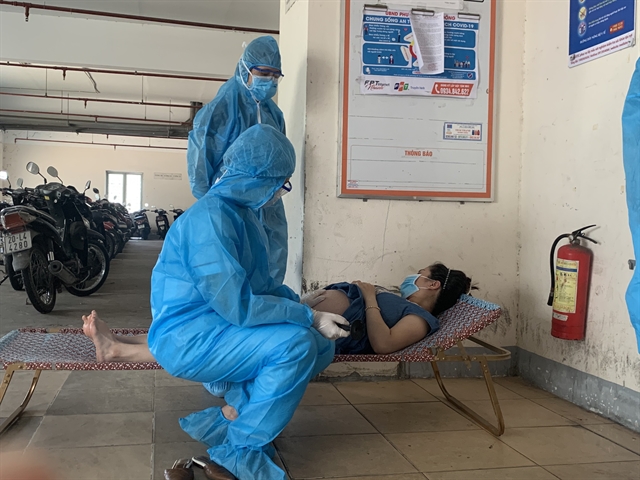 Medical staff with a pregnant woman at a locked-down building in Đà Nẵng. Photo courtesy of Khanh Hung
CENTRAL REGION — All people returning from Đà Nẵng must make a health declaration and isolate at home upon arriving in Quảng Nam Province from Monday.
Seven COVID-19 medical checkpoints were set up in bordering areas between the province and Đà Nẵng over the weekend.
The provincial COVID-19 steering committee released the notice on Sunday, noting that the area's two newest SARS-COV-2 positive cases on Saturday were infected from Amida beauty salon and the New Phương Đông bar in Đà Nẵng.
To prevent the spread of the virus, Quảng Nam is only allowing online service for coffee shops and restaurants in Hội An City from Monday (May 10), while all tourism services and mass gathering activities were stopped last week.
Thừa Thiên-Huế Province officially locked down Phong Hiền Commune in Phong Điền District and Phước Lộc and Phước An villages in Phú Lộc District as two SARS-COV-2 cases were reported on Sunday evening.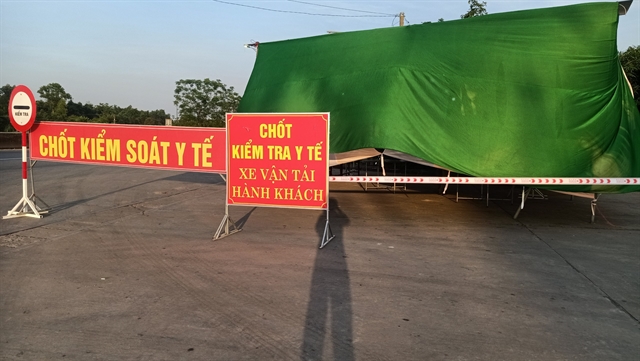 A road checkpoint to control people travelling from Đà Nẵng to Huế and Quảng Nam. Photo courtesy of Dinh Bach
Đà Nẵng reported on Monday that 1,376 out of 1,500 samples of staff working at the city's Administrative Centre tested negative for SARS-COV-2 for the first time.
Testing and tracing of close contacts and indirect communication cases have been sped up in the city to quarantine people effectively.
A 16-storey F-Home building in the city's downtown area was also locked down as positive cases were found there last week.— VNS