Private drama troupe to close due to bankruptcy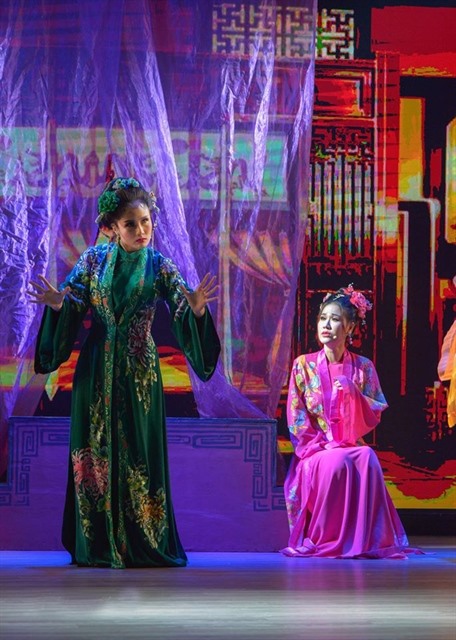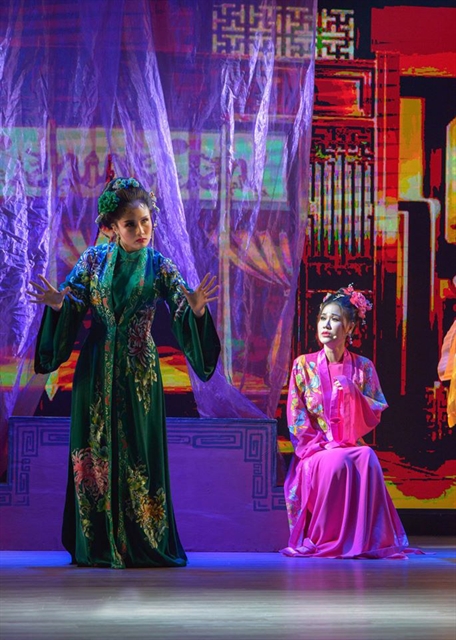 Young actors of the Phú Nhuận Drama Stage. Photo courtesy of the theatre
HCM CITY — Phú Nhuận Drama Stage, a leading private theatre in HCM City, will close in April as its investors are going bankrupt due to the impact of the COVID-19 outbreak.
"The closing is not temporary but forever," said the theatre's owner and People's Artist Hồng Vân in a recent interview with local media.
"I opened my first theatre, Phú Nhuận Drama Stage, in 2000. I spent my own money, several billions of đồng, running the theatre. I lost," she said.
The theatre offered just 15 shows in January before the spread of the virus began in early February in Hải Dương Province.
Vân closed her theatre for the Tết (Lunar New Year) holiday from February 12. She could not pay salaries on time for her staff of 30.
"My leasing land agreement signed with the managing board of Phú Nhuận Cultural House will end in April. I don't have enough money to extend the contract," said Vân, adding that she and her partners, the theatre's investors, are facing serious financial problems.
If Vân closes the Phú Nhuận Drama Stage, she owns only one theatre, Hồng Vân Chợ Lớn Drama Stage in Thuận Kiều Street in District 5. She used to have four theatres.
Vân opened Hồng Vân Chợ Lớn Drama Stage in December last year and also works as the theatre's art director. She spent a huge amount of money on renting the location and hiring staff. She did not disclose the amount of money.
The theatre has attracted 15 young actors who are graduates of leading art schools in the city, such as the HCM City University of Theatre & Cinematography and HCM City University of Culture.
The theatre has offered three new plays, including Ngẫm Kiều (Song of Kiều), a musical drama on love and women.
The musical is based on the 18th-century Vietnamese epic poem Truyện Kiều (The Tale of Kiều), which is recognised as one of the country's top literary works.
Ngẫm Kiều was first staged in late December and several times in January. Audiences were provided with free facial masks and temperature checks before entering. The tickets sold out for the next two months. However, the curtain had to close due to the latest outbreak of the virus in the city.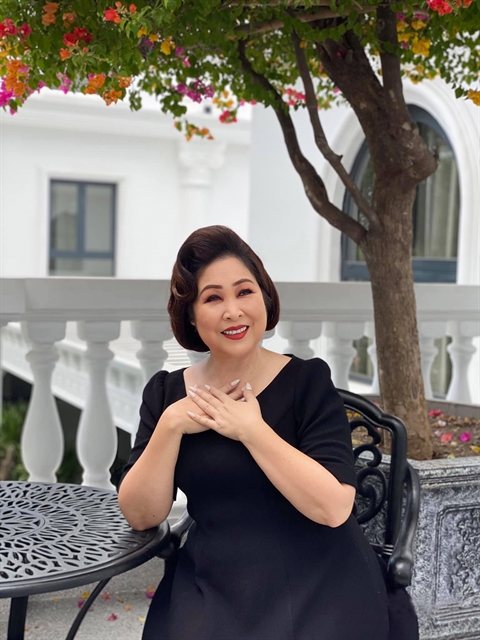 People's Artist, theatre actress and director Hồng Vân — Photo courtesy of the theatre
Vân began her career as a theatre actress at the HCM City 5B Small Theatre after graduating from the HCM City College of Theatre & Cinematography (now HCM City University of Theatre & Cinematography).
Her troupes, Phú Nhuận Drama Troupe, Superbowl Drama Troupe and Hồng Vân Drama Troupe, are all leading private theatres in the region. Her troupes have offered training courses in performance skills targeting young talents over the last eight years.
"Actors of Phú Nhuận Drama Stage served and expanded Vietnamese drama to audiences for the last 21 years. We now have to say goodbye," said the 55-year-old, who has more than 30 years of experience in the industry.
"We hope audiences will support us by visiting Hồng Vân Chợ Lớn Drama Stage," she said. — VNS