Number of COVID-19 infections in Việt Nam's fourth wave tops 3,000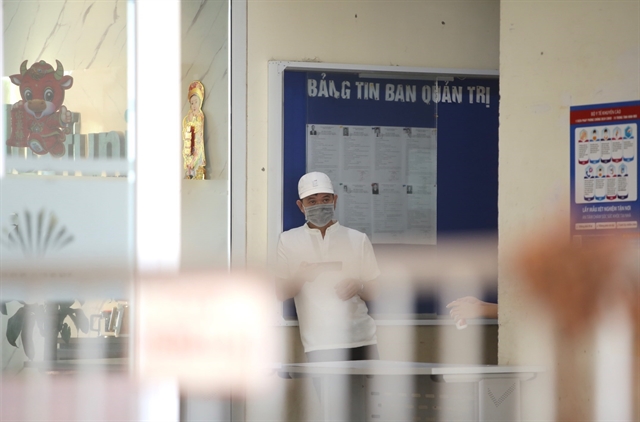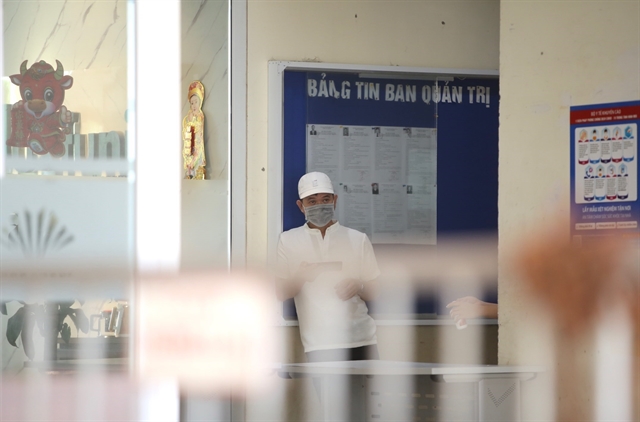 CT1-2 N2 building at 183 Hoàng Văn Thái, Hà Nội went under lockdown as a resident tested positive for coronavirus.— VNA/VNS Photo Hoàng Hiếu
HÀ NỘI — With 235 new locally acquired COVID-19 cases recorded in the last 24 hours, Việt Nam's total infections in the ongoing fourth wave since April 27 has reached 3,027, with two northern provinces Bắc Giang and Bắc Ninh continuing to be hotspots.
On Wednesday, Bắc Giang and Bắc Ninh saw 121 and 91 new COVID-19 cases, mostly connected to the existing clusters at industrial zones, pushing the size of the outbreaks at the two localities to 1,520 and 624 cases, respectively.
The capital city Hà Nội logged 15 cases connected to the cluster found at T&T company in Hoàn Kiếm District, and Hải Dương saw four new positive cases among the quarantined F1 cases.
Thanh Hoá, Điện Biên, and Thái Nguyên provinces each reported one new case, while the cluster at Kim Chung facility National Hospital for Tropical Diseases in Hà Nội's Đông Anh District sees another new COVID-19 patient.
With the new cases today, Việt Nam's total caseload reached 6,086.
Fifty-nine COVID-19 patients have been given the all-clear today, bringing the total recoveries to 2,853, while 218 active patients have tested negative for the virus once, twice or three times.
The latest death of a 67-year-old woman today increased the total COVID-19 related deaths to 45.
Eighty per cent of the COVID-19 patients at first show little or mild symptoms, like light fever, mild exhaustion and asymptomatic pneumonia, but could worsen very quickly due to the prevalence of the Indian variant of coronavirus, according to Lương Ngọc Khuê, head of the medical examination and treatment department under the health ministry.
The treatment strategy right now is to focus on the 20 per cent of COVID-19 patients whose conditions could be deteriorating quickly, Khuê said. The rate of critically-ill in this fourth wave of infections however doesn't seem to be changing much compared to previous waves but since the number of cases goes up drastically, so does the number of acute patients.
He also warned that in this wave of infections, many cases of young patients without serious underlying health issues have been observed to deterioriate in a short time.
The health ministry has assigned the Hà Nội Medical University Hospital and the Central Lung Hospital in Hà Nội along with Chợ Rẫy Hospital in HCM City, who have abundant experience in dealing with intensive care, to support Bắc Giang in treating of COVID-19 patients in critical condition. — VNS