National team's World Cup preparations impacted by pandemic again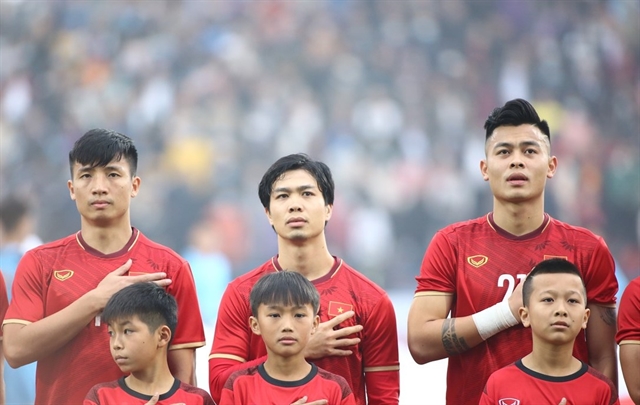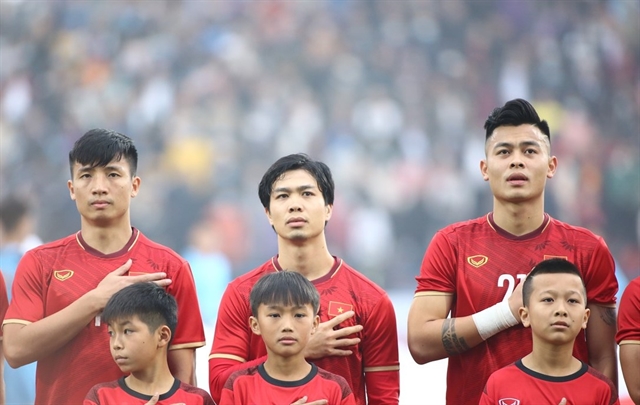 The Vietnamese national team is struggling to find a place to prepare for potential matches in the UAE. Photo thethao247.vn
HÀ NỘI — The COVID-19 pandemic seems to have thrown another spanner in the works for national team coach Park Hang-seo, whose efforts to prepare for upcoming World Cup qualifiers are being hamstrung.
The remaining Group G matches will be played in a centralised location in June and the UAE has expressed interest in hosting, thethao247.vn reported.
To prepare for the hot, dry climate in the Middle-East coach Park and the Việt Nam Football Federation (VFF) want to take the team for a training camp and international friendly somewhere with similar weather conditions, but travel restrictions are making that difficult.
This means the team will likely have to stay in Việt Nam to prepare, which could prove to be a disadvantage for the team.
Previously, at a press conference coach Park said he was ready to help the team get adapted to the weather in the UAE.
"I am ready. The first thing to do is to update information on Indonesia, Malaysia and the UAE (Việt Nam's opponents). Second is the weather conditions in the UAE – which is most likely to host the remaining matches of Group G qualifiers," Park said.
"I would also suggest the VFF choose a training site with similar weather conditions as the UAE and then we will prepare for real situations.
"I was informed that the order of Group G matches has changed, we will meet Indonesia, then Malaysia and finally UAE. There are some difficulties, but we will still be prepared for any situation," said the 63-year-old. —VNS