Health ministry reports 46th death related to COVID-19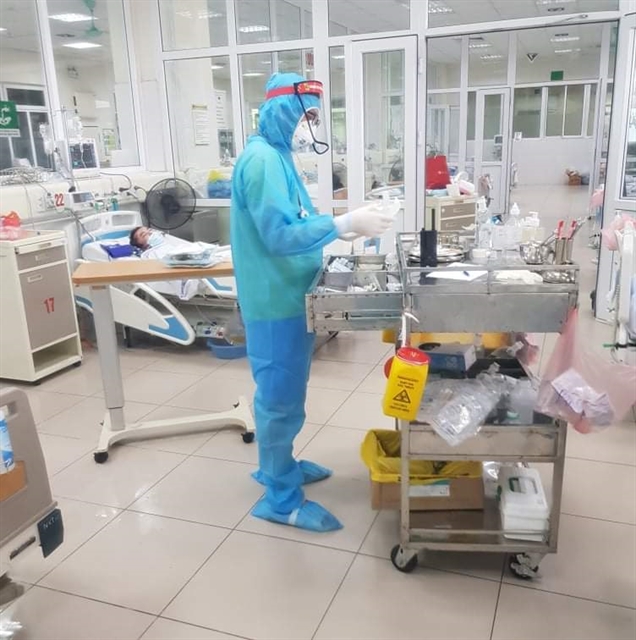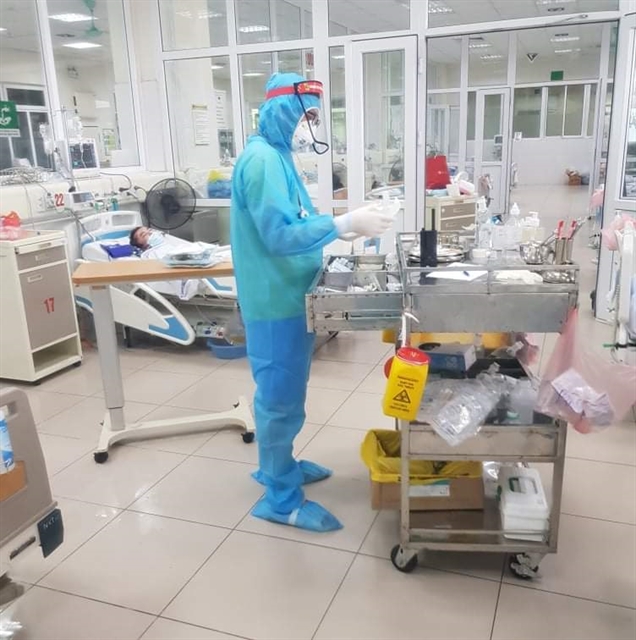 A treatment ward for COVID-19 patients in the National Hospital for Tropical Diseases' branch in Hà Nội's Đông Anh District. — VNA/VNS Photo
HÀ NỘI — An 81-year-old man suffering from COVID-19 in Thuận Thành District of the northern province of Bắc Ninh has died, making him Việt Nam's 46th COVID-19 related death.
He died on Wednesday evening at the National Hospital for Tropical Diseases' branch in Hà Nội's Đông Anh District.
The cause of death was noted as septic shock, pneumonia caused by SARS-CoV-2 infection, complications of progressive respiratory failure and sepsis in an elderly patient.
He was the 11th death during the fourth wave of coronavirus infections that began on April 27.
It is reported that the patient had a light fever, a cough and felt tired on May 5. He was taken to Thuận Thành District's Hospital where he was diagnosed with pneumonia and tested negative for SARS-CoV.
He was allowed to return home, to use medicine and self-quarantine.
On May 11, the man's fever and cough worsened. Three days later, he had breathing difficulties. He tested positive for SARS-CoV-2 at Thuận Thành District's Health Centre and was transferred to Bắc Ninh Province's General Hospital.
On May 15, the patient was transferred to the Đông Anh branch of the National Hospital for Tropical Diseases for septic shock and pneumonia caused by SARS-CoV-2 infection.
The patient was given intensive care including mechanical ventilation, dialysis, broad-spectrum antibiotics, corticosteroids and anticoagulation medication.
However, his health condition did not improve and his lungs' function became worse.
On May 21, leading experts of the health ministry diagnosed that the man was in critical condition due to multidrug-resistant bacterial infections.
At that time, doctors said intensive care and treatment had not worked for him and his health would got worse. VNS