HCM City crocodile farming in a deep slump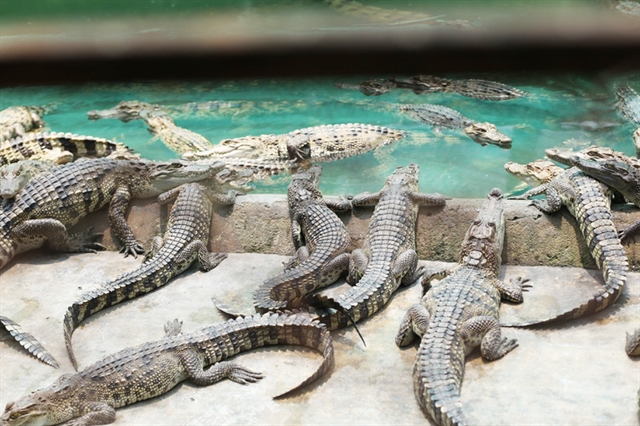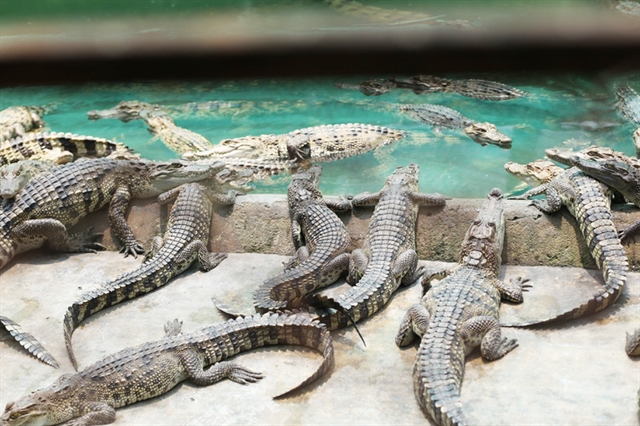 A crocodile farm in HCM City's District 12. Photo thanhnien.vn
HCM CITY – Crocodile farmers in HCM City are facing heavy losses since the COVID-19 pandemic is affecting export.
They now rely heavily on the Chinese market, with the situation leading to price volatility.
HCM City is among of the largest crocodile farming localities in the south with around 200,000 of the reptiles being farmed mostly in Districts 12 and Hóc Môn.
It also enables the development of eco-tourism in these suburbs, but the industry is facing difficulties due to the pandemic.
Đinh Thị Ngọc Mỹ Trang, director of Hoa Cà Crocodile Ltd Co, said her company raised around 10,000 animals at its peak for meat and skin. Crocodile leather products such as handbags, purses, belts, and watch straps are popular with both local and foreign customers, and sell well in tourist areas and airports, she said. But the COVID-19 outbreak has caused many such stalls to close temporarily, causing her company's revenue to decline by 80 per cent, she added.
Trần Đông Hưng, a crocodile farmer in District 12, said the market has been developing without planning or guidance, and the lack of investment in processing means most products are sold as raw materials.
Foreign traders, mostly Chinese, visit small farms to buy crocodiles and leather, but no longer depend on Vietnamese intermediaries and so are able to manipulate prices, he said.
Meat prices rose to a record VNĐ230,000 (US$10.3) per kilogramme not long ago, and farms rushed to expand, but they have now dropped to VNĐ40,000-50,000, causing farmers huge losses.
The city should work with farmers and enterprises to establish a crocodile breeding and production association to strengthen links between various stake holders and protect the market from manipulation by foreign traders, Hưng said.
City authorities have promised to develop strategies to foster the Vietnamese crocodile brand, and the Department of Agriculture and Rural Development will seek new export markets for crocodile products and take measures to control trafficking by Chinese traders.
Without strategic branding and intellectual property registration for the freshwater crocodile business in the country, the country's products would face fierce competition when commitments under free trade agreements are fulfilled, experts said. – VNS