HCM City bus stations start to get Tết crowds, Covid precautions in place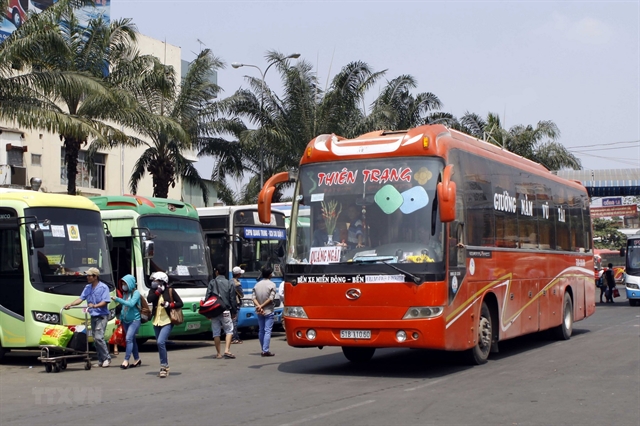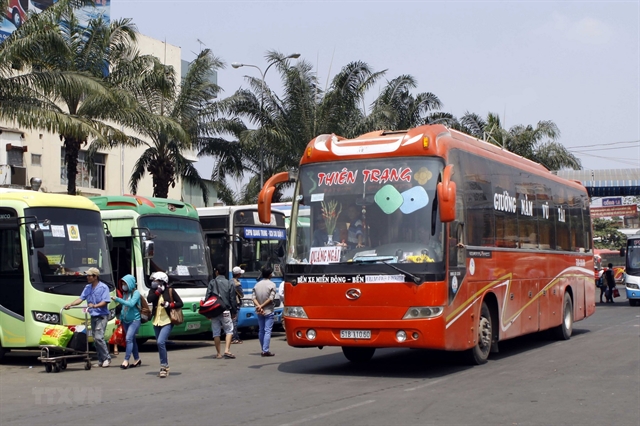 Miền Đông bus station in HCM City's Bình Thạnh District. VNA/VNS Photo Hoàng Hải
HCM CITY — Two major bus stations in HCM City have started attracting crowds with less than two weeks to go for Tết.
Both Miền Đông (Eastern) Bus Station in Bình Thạnh District and Miền Tây (Western) Bus Station in Bình Tân District require passengers to follow COVID-19 preventive measures like wearing masks and keep a safe distance from others and check temperatures and tell passengers to declare their health status before entering.
Tạ Chương Chín, deputy general director of the former, told Tuổi Trẻ (Youth) newspaper that the station receive 23,000- 27,000 passengers every day.
The Western Bus Station expects numbers to peak between February 8 and 11.
Because of recent COVID-19 outbreaks in some places, many passengers have had to cancel tickets, especially to Hà Nội and Đà Nẵng.
Since January 28 the city has suspended bus services to the COVID-19 hit northern provinces of Hải Dương and Quảng Ninh, and many people from these provinces working in the city have to stay back during Tết.
Speaking at a meeting of the city Steering Committee for COVID-19 Prevention and Control on Tuesday, Trần Lưu Quang, deputy secretary of the city Party Committee, said buses to Gia Lai should not be suspended though the Central Highlands province has diagnosed 17 people with COVID. There is high demand on the route, and a suspension could see people from HCM City go to Gia Lai through neighbouring provinces like Kon Tum and Đắk Lắk, increasing the risk of spread.
The Civil Aviation Authority of Việt Nam has ordered all airlines to ensure passengers could get refunds or change dates.
Nguyễn Ánh Luyện of the Sài Gòn Railway Transport Joint Stock Company, told Lao Động (Labour) newspaper that passengers have two options: reserve the tickets to use any time this year, or return the ticket and get a refund of 70 per cent of the ticket price.
According to the Việt Nam Railway Corporation, there will be 10 trains from HCM City to Hà Nội over 25 days before and after the seven-day Tết holidays.
There will also be trains to Vinh, Đồng Hới, Đà Nẵng, Quảng Ngãi, Quy Nhơn, Nha Trang, and Phan Thiết from HCM City, and to Vinh, Đồng Hới and Đà Nẵng from Hà Nội.
In Bình Dương Province many people who have booked tickets are cancelling them. VNS