Hà Nội: Company director suspended for flouting COVID-19 regulations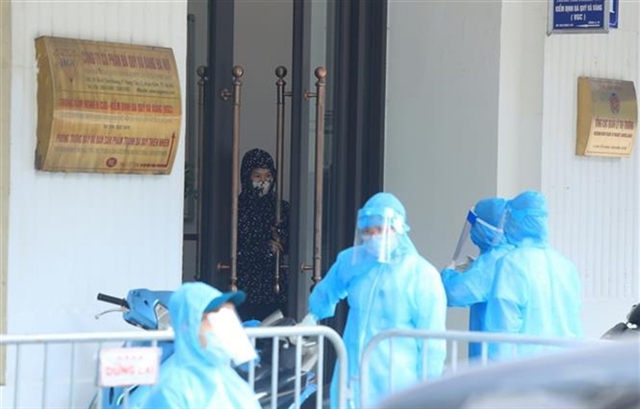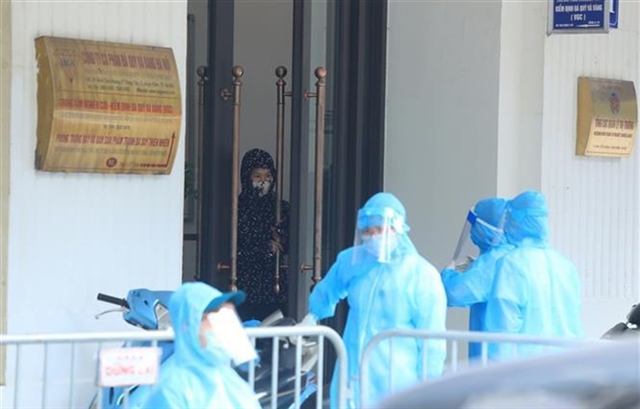 No 91 Đinh Tiên Hoàng Street was locked down after Nguyễn Văn Thanh went to a meeting in the building. — VNA/VNS Photo Phan Tuấn Anh
HÀ NỘI — A construction company director has been suspended after he allegedly flouted COVID-19 regulations.
Nguyễn Văn Thanh, director of the Hà Nội Construction Investment Company No 2 under the Hà Nội Housing Development Investment Corporation, took his family to Đà Nẵng during the four-day national holidays.
On his return to the capital, he should have made a health declaration as required by Hà Nội authorities for anyone who had left the city during that period.
According to CDC Hà Nội, after his return, Thanh did not complete any declaration and attended several meetings, played golf, and visited his home town in Thanh Oai District.
Both Thanh and his wife tested positive for coronavirus for SARS-CoV-2 on Wednesday.
Two other people who had close contact with Thanh were confirmed positive on Thursday morning while other F1 cases are still waiting for the test results.
The decision came after Hà Nội authorities late Wednesday night requested the company consider imposing a punishment upon him for the violation. — VNS