Directors in 'death match' to get their films in cinemas after COVID delays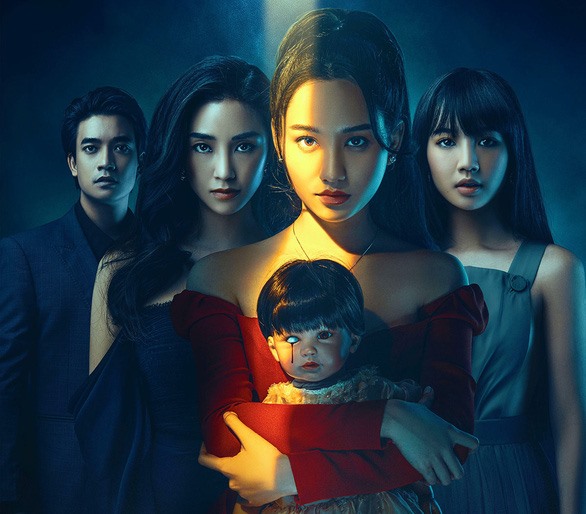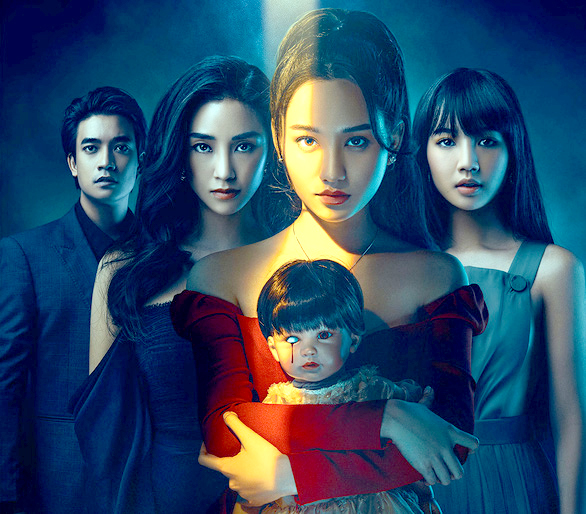 The film Thiên Thần Hộ Mênh is scheduled to screen in cinemas on April 9. — Photo tuoitre.vn
HCM CITY — The films Bẫy Ngọt Ngào (Naked Truth) and Người Lắng Nghe (The Good Listener) have been rushed to cinemas to avoid clashes with Lật Mặt (Face off), Kiều (Ms Kiều) and Song Song (The Parallel) movies, sparking concern among experts in the industry.
Producer Minh Hằng said that filmmakers were in a hurry to screen their work after a failed Tết (Lunar New Year) season due to the impact of the COVID-19 pandemic.
The local film schedule in April has been described by experts as a "death match" as 11 movies are set to be shown at the same time.
The films Song Song and Người Lắng Nghe are set to screen on April 2; Vô Diện Sát Nhân (Faceless Killer) and Thiên Thần Hộ Mệnh (The Guardian) on April 9; Lật Mặt: 48h, Kiều and Bẫy Ngọt Ngào on April 16; Rừng Thế Mạng (Survive 2021) on April 21; Chìa Khoá Trăm Tỉ (Key of Life) on April 23; and Bóng Đè (Sleep Paralysis),1900, and Trạng Tí Phiên Lưu Ký (The Adventure of Tí) on April 30.
The producer of the film Người Lắng Nghe recently decided to postpone the screening of the movie to May 14.
Due to pressure from other movies launching on the same day, Bẫy Ngọt Ngào has changed its opening to mid-May.
Bẫy Ngọt Ngào has a total budget of US$1 million (VNĐ23 billion), similar to that of the Bố Già (Old Daddy) movie. The postponement has resulted in a loss of 30 per cent of the media budget, equivalent to more than VNĐ1 billion.
The postponement of films that are not considered blockbusters or as famous as others has been referred to as the "domino effect".
This will eventually disrupt the market, experts have said.
Producer and actress Minh Hằng from Bẫy Ngọt Ngào movie told Tuổi Trẻ (Youth) newspaper that due to the COVID-19 pandemic, most movie projects from both Việt Nam and foreign countries have been put on hold.
With the current situation, it is likely that movie production and premieres will continue to be postponed.
However, producers want their films to hit theatres as quickly as possible because the longer the team holds them back, the more troublesome it will be. Almost everyone wants to finish his or her movie now.
Hằng said that Lý Hải, director of the movie Lật Mặt: 48h, must have felt this was the right time for his movie, even though he has to compete with others.
Though the film industry is heating up after a long break, with Bố Già and Gái Già Lắm Chiêu V (Sneak Peek) attracting a lot of attention, that does not mean the market has stabilised.
Director Khoa Nguyễn predicted that the domino effect would continue to last for several more months.
Many filmmakers are concerned the crew's efforts could be wasted if revenues fall.
After six days of early screening, Bố Già made VNĐ120 billion and this "crushed" other movies launched at the same time, such as Gái Già Lắm Chiêu V with VNĐ20 billion, Raya and the Last Dragon with VNĐ6 billion, and Palm Springs with VNĐ1.3 billion.
The two extremes of "either a hundred-billion-đồng movie or the other way around" has put filmmakers under pressure, so it is crucial for them to consider their movie schedule to avoid heavy losses.
Nguyễn Hoàng Hải, distribution director of CJ CGV Việt Nam, said that from a cinema perspective, the situation makes it difficult for mid-range and smaller films.
"But when to premiere is a decision made by film producers," Hải said.
He added that the theatre cannot make the decision on behalf of the producers. This can be seen in the case of Gái Già Lắm Chiêu V and Bố Già.
"After such a difficult time, the Vietnamese movie scene is more vibrant with positive signs from audiences. There has been no arduous project like Trạng Tí," producer Ngô Thanh Vân said.
She added that she had a challenging time deciding on the screening date for Trạng Tí, which is set for April 30, as it faces competition from other movies on the same day.
"It is no longer about a beautiful premiere date but rather the COVID-19 pandemic," director Lý Hải said. VNS