Deputy Minister of Health calls for pandemic prevention alongside economic development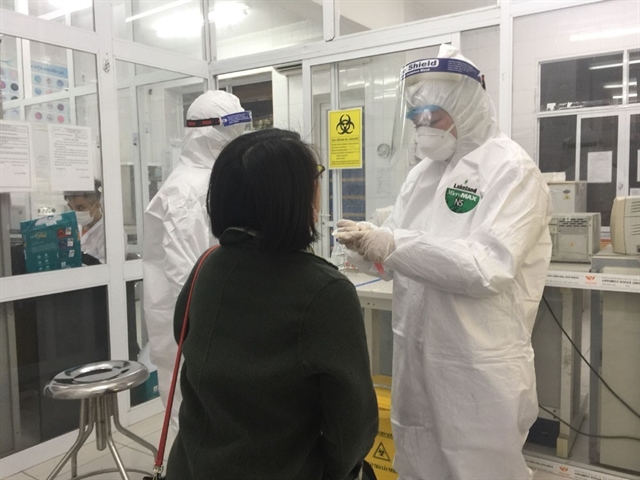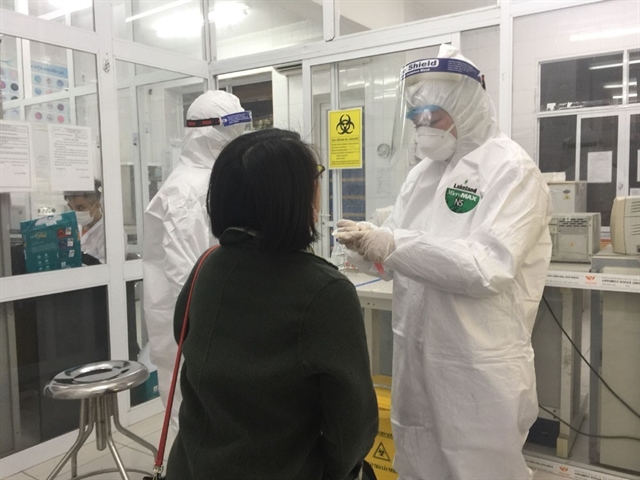 Medical workers take samples for COVID-19 tests in the northern province of Hải Dương. — VNA/VNS Photo Mạnh Minh
HÀ NỘI — All close contacts with COVID-19 patients, designated F1, must be put in centralised quarantine, while people designated F2 should be quarantined at home under Ministry of Health (MoH) regulations, a senior health official has said.
Deputy Minister of Health Đỗ Xuân Tuyên said on Friday after much speculation about quarantine for COVID-19 prevention over the upcoming Tết (Lunar New Year) holiday.
For those who are F3 and are allowed to home quarantine, they are required to declare and monitor their health, and quarantine at home so that if any problems arise, they must immediately handle them, he said.
"In areas which are not affected with the pandemic and are not locked down, activities should still be carried out normally following the Prime Minister's direction to ensure both economic development and pandemic prevention," said Tuyên.
He said, in recent times, some localities have not fully envisioned an outbreak and have not fully understood when a lockdown would be placed.
"For a ward with many streets, if a COVID-19 case appears in a street, it would be locked down whereas streets with no cases are free," he said.
The MoH has assigned the General Department of Preventive Medicine to urgently compile guidance documents about when and how lockdowns will be imposed for nationwide implementation.
"We are not subjective and are ready to have a response whenever an outbreak occurs. Reality has proved that when a new COVID-19 case occurs, like in Quảng Ninh and Hải Dương provinces, we all have a very quick response," said Tuyên.
Due to the work of the National Steering Committee, localities are doing relatively well and the two outbreaks of Hải Dương and Quảng Ninh are still under very strict control.
When a new infection is detected, the patient must be quarantined, he said.
"Only then can we manage to prevent the pandemic from spreading to the community," he said.
In areas where there are no cases and activities are normal, people still have to fully comply with anti-pandemic measures under the direction of the MoH and the National Steering Committee, Tuyên added. — VNS