Đà Nẵng's first COVID-19 patient in fourth wave released from hospital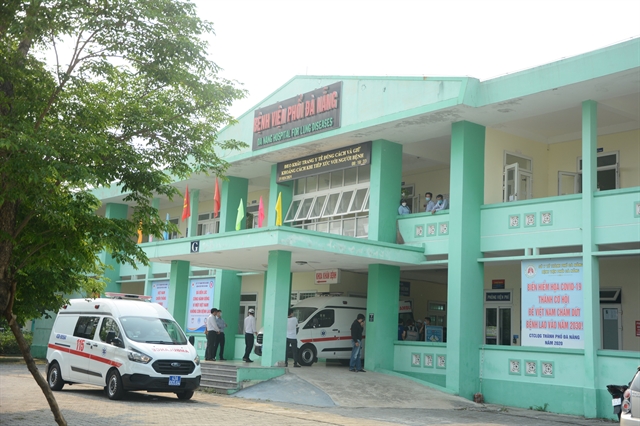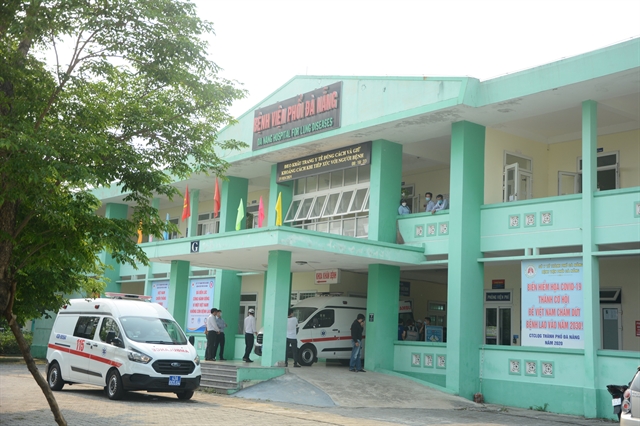 Ambulances and medical staff are prepared for the COVID-19 patient to leave the Đà Nẵng Lung Hospital. VNS Photo Võ Văn Dũng
ĐÀ NẴNG — The first COVID-19 patient (No 2,982) of the ongoing outbreak in Đà Nẵng was released from the city's Lung Hospital on Friday after 18 days of treatment and testing negative for SARS-CoV-2 three times.
The city's health department said the massage ticket salesman at Phú An Hotel in Hải Châu District, who tested positive for SARS-COV-2 on May 3, will be further quarantined for 14 days at the Hải Châu Health centre before going home to Hội An.
The department said the hospital system has treated 169 COVID-19 patients, of which 105 were at the Lung Hospital, since May 2.
Doctors at the Lung Hospital said 19 patients had tested negative with SARS-COV-2 for the first time.
Also announced on Friday, the locked-down private Hoàn Mỹ Đà Nẵng Hospital on Nguyễn Văn Linh Street will resume operation as usual from May 25 after disinfection, cleaning and mass tests.
The hospital asked for PCR-RT tests for all in-patients, while out-patients must follow strict COVID-19 prevention regulations.
All close contact in the in-patient ward will be banned and patients can only leave the hospital after receiving approval from doctors.
The City's Centre for Disease Control (CDC) said it tested more than 239,000 people for COVID-19 from May 3-20. — VNS