COVID hits HCM City tourism sector hard, again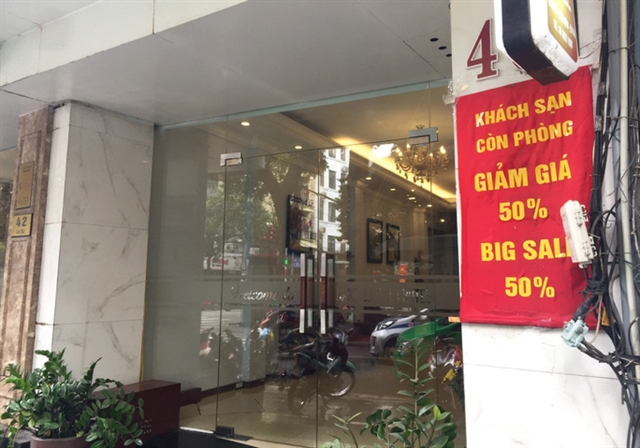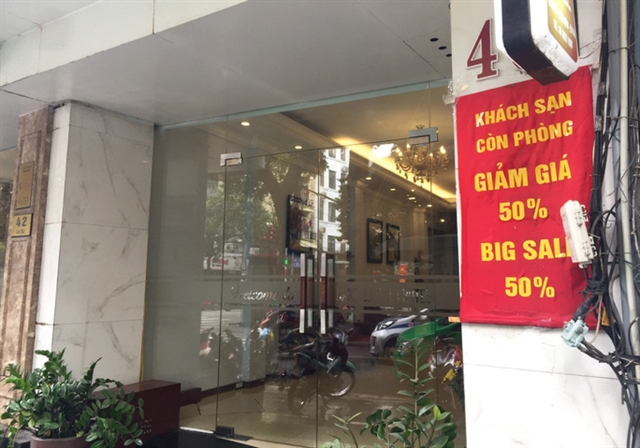 Many hotels in HCM City cut tariffs dramatically to attract clientele following the COVID resurgence just before Tết, yet only managed an average occupancy rate of 10 per cent. – Photo: nld.com.vn
HCM CITY — The HCM City Tourism Association has asked for a complete or at least a 50 per cent waiver of value-added tax payable by accommodation, catering and travel businesses until the end of this year.
A resurgence of COVID-19 just before the peak Tết (Lunar New Year) tourism season has severely hit HCM City's services and other consumer sectors, especially tourism.
Many hotels in the city's bustling central district continue to offer sharp rate cuts to survive.
Room rents at a two-star hotel on Bùi Viện Street in District 1 are 73 per cent down to VNĐ75,000 (US$3.25) per night.
Five-star hotels are not doing any better: Sofitel, Majestic, Nikko, Oakwood, New World, and Lotte are offering rooms at VNĐ1.2-2.2 million ($52-95.4).
Yet, occupancy rates during the seven days (February 10-16) of Tết were only 10 per cent.
The situation is due to the decline in the number of both local and foreign tourists due to the COVID-19 outbreak.
Figures from the General Statistics Office (GSO) show there were fewer than 11,000 international visitors to Việt Nam in February, down 38.3 per cent from January and 99.1 per cent from a year ago.
Most of them were experts, business executives, foreign investors, high-tech workers coming to work on important projects in Việt Nam, and drivers transporting goods across borders.
The travel and tourism sector's revenues in the first two months of the year were down 62.1 per cent year-on-year at VNĐ2.5 trillion ($108.5 million).
HCM City was the third worst hit by the latest wave of the pandemic behind Thừa Thiên-Huế and Hải Dương provinces.
The revenues of accommodation and catering providers fell by 4.3 per cent to VNĐ88.4 trillion ($3.8 billion). The biggest declines were seen in Đà Nẵng (16.1 per cent), Bà Rịa – Vũng Tàu Province (15.9 per cent), HCM City (14.1 per cent), Hải Dương Province (7.8 per cent), and Hà Nội (7.6 per cent).
The GSO added that the pandemic has led to cancellations of a number of festivals and a decrease in tourism activities. VNS