COVID-19 vaccine passport scheme needs to be done step by step: health official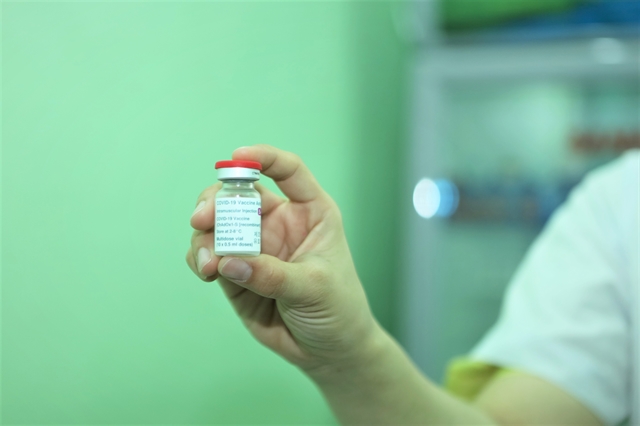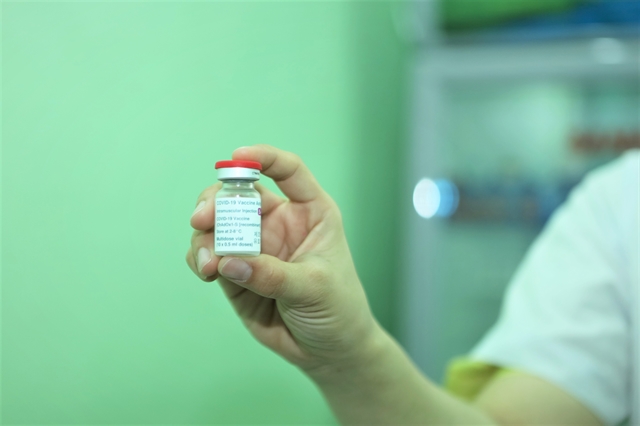 A doctor in Khánh Hoà Province holds up a vial containing AstraZeneca COVID-19 vaccine. — VNA/VNS Photo Phan Sáu
HÀ NỘI — COVID-19 vaccine passports are a hotly debated issue in many countries and the Vietnamese health ministry is still considering the issue, a health official has said.
Deputy Minister of Health Trương Quốc Cường said at the regular Government press conference on Wednesday that the health ministry is working with other ministries and sectors to research the issue and report to the Government and the National Steering Committee for COVID-19 Prevention and Control.
According to the deputy minister, the first thing is to devise suitable quarantine procedures for entrants who have received full doses of a COVID-19 vaccine.
"Related options on the matter must be considered thoroughly, so as to balance the benefits and risks. The benefits here are economic development from the reopening, but there is still the risk of the pandemic spreading in the community," Cường said.
For this reason, the implementation of vaccine passports is not simple, and must be done step by step, he said.
From the health sector's perspective, a vaccine passport is a certificate showing the holder has received two COVID-19 vaccine jabs, which would eliminate the need for the holder to be quarantined on arrival (some countries however would still require proof of negative COVID-19 tests prior to entry), Minister of Health Nguyễn Thanh Long told a recent meeting of the National Steering Committee on COVID-19 Prevention and Control.
Việt Nam's plan regarding vaccine passports is to utilise chip-based ID cards and health insurance cards. People who have received two jabs of a COVID-19 vaccine will have the information updated to a central database and the vaccinated can have a QR code. This code will be used to access their vaccination records when required by foreign authorities upon arrival.
Earlier during the regular Government meeting for March, Prime Minister Nguyễn Xuân Phúc asked the health, tourism and diplomacy sectors to study and issue a mechanism for vaccine passports to promote trade and investment. The health sector was told to submit a plan for this matter as soon as possible.
Also at the press conference, Minister, Chairman of the Government Office Mai Tiến Dũng said PM Phúc had instructed Government members to keep working for the twin goals of pandemic prevention and economic growth while using flexible micro policies to respond to unfavourable developments in the world situation.
By the end of Wednesday, 49,743 people, mostly frontline workers, had been vaccinated against COVID-19 in Việt Nam. — VNS