Central region seek new development routes amid COVID-19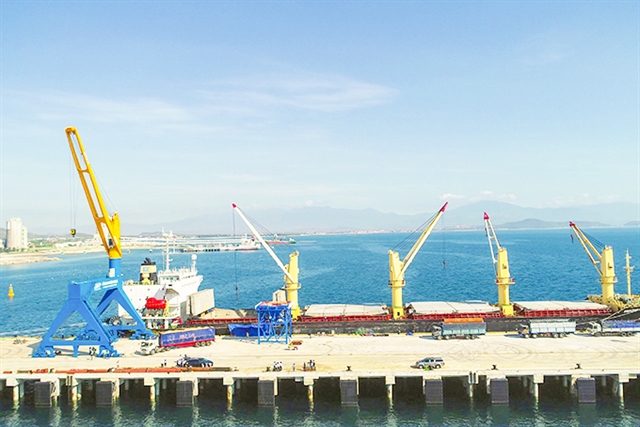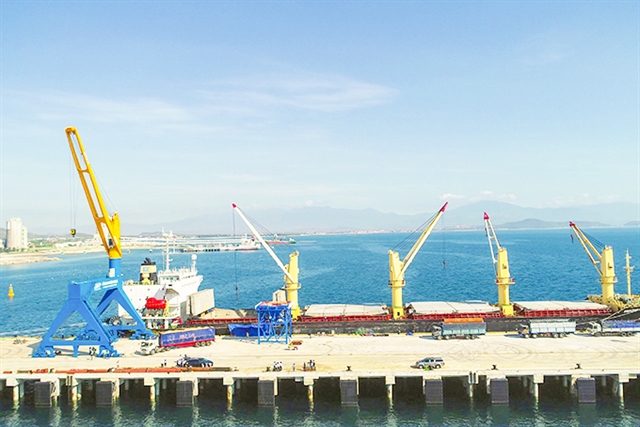 Part of Vân Phong Economic Zone located in the central province of Khánh Hòa. — VNA/VNS Photo
HÀ NỘI — Central provinces must adjust their socio-economic development goals and strategies to minimise the adverse effects brought by the COVID-19 pandemic and natural disasters in 2020, officials have said.
Nguyễn Tấn Tuân, chairman of Khánh Hòa's People Committee, said while the province's tourism industry was hit especially hard, growth in the industrial sector managed to stay positive.
"Since the beginning of the pandemic, we have made it our highest priority to keep the virus in check. Our effort has allowed us to attract a number of foreign investors as they moved from regions hard-hit by COVID-19," Tuân said.
He said the province has been making use of the downtime to upgrade and invest in its tourism infrastructure, waiting for international tourists to return. In the meantime, Khánh Hòa has started several promotion campaigns to attract domestic travellers.
Meanwhile, Quảng Nam made significant gains in developing modern agriculture in 2020 despite being one of the central provinces severely hit by natural disasters last year.
"Agriculture has always been a key priority in our province's development scheme. During the pandemic, it has become Quảng Nam's economic driver," said Lê Văn Dũng, deputy chief of the province's Party branch.
Dũng said with tourism and commerce disrupted because of the pandemic and natural disasters Quảng Nam chose to make large investments in industrial projects to mitigate the economic damage to the province in the long run.
Quảng Ngãi, a traditionally strong economic performer in the region thanks to being home to the country's largest oil complex the Dung Quất Refinery, has been looking for ways to become less reliant on the oil industry.
Đặng Văn Minh, chairman of the province's People Committee, said the province has been working with its partners to set up numerous large-scale industrial parks.
"We want to become one of the country's best destinations for investments and industrial development. The province aims to build a transparent and healthy business environment to win over potential investors," said Minh.
Meanwhile, Đà Nẵng, the central region's main economic hub and the city most affected by the pandemic with nearly 200,000 jobs lost during 2020, said it has set a new course to push for greater digitalisation of commerce, smart city technologies and star ups culture.
"The city aims to diversify its economy. While we still identify tourism and services as major industries we want to see strong development on the fronts of information technology and digitalisation in the near future," said Nguyễn Đình Vĩnh, head of the city's communications department. — VNS