Cần Thơ's health sector needs to lead Mekong Delta in COVID-19 prevention: PM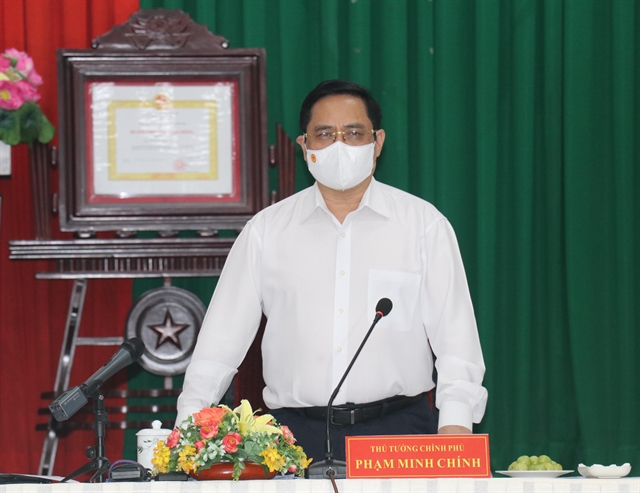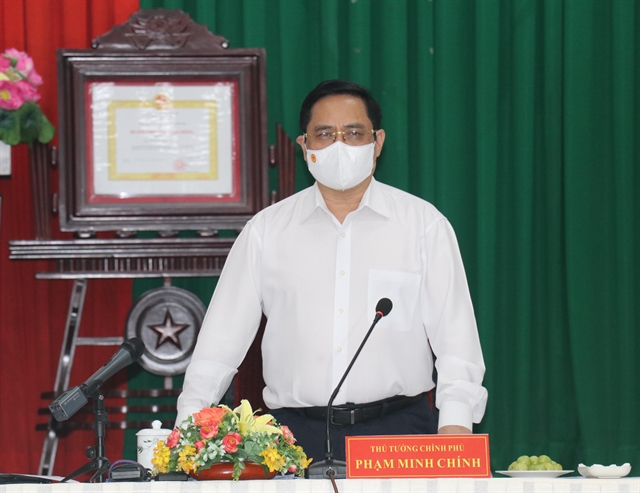 Prime Minister Phạm Minh Chính speaks at a working session with the health sector of Cần Thơ City on Saturday. — VNA/VNS Photo
CẦN THƠ — The health sector of the Mekong Delta city of Cần Thơ must focus on implementing drastic and urgent solutions to prevent and control the COVID-19 pandemic, said Prime Minister Phạm Minh Chính.
Addressing a working session with representatives of the city's health sector on Saturday, PM Chính applauded Cần Thơ for its initial successes in responding to COVID-19 outbreaks.
However, he noted that Cần Thơ must not drop its guard because it is the centre of the Mekong Delta region and the gateway connecting Cần Thơ international airport with other localities, and is close to Cambodia where the COVID-19 pandemic is developing in an unpredictable manner.
Cần Thơ's health sector must play a central role in the Mekong Delta region with nearly 20 million people and be creative to effectively prevent and control the pandemic, he said.
Attention should be paid to preventing COVID-19 in industrial zones, the PM said, stressing the need for the sector to prepare equipment, medical supplies and testing tools to serve treatment and testing.
The health sector was also asked to promote communication work to raise public awareness of the danger of and the importance of preventing the pandemic.
According to Nguyễn Phước Tồn, deputy director of the municipal Department of Health, the city's health sector has activated the entire rapid response system to control the situation. — VNS