Bình Dương seals off apartment block as new COVID-19 infection detected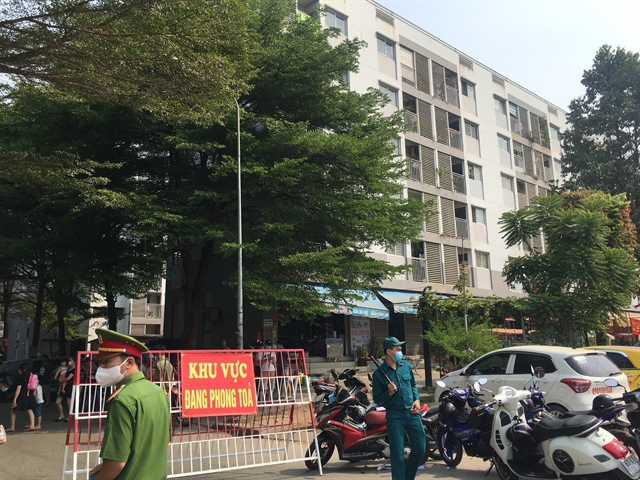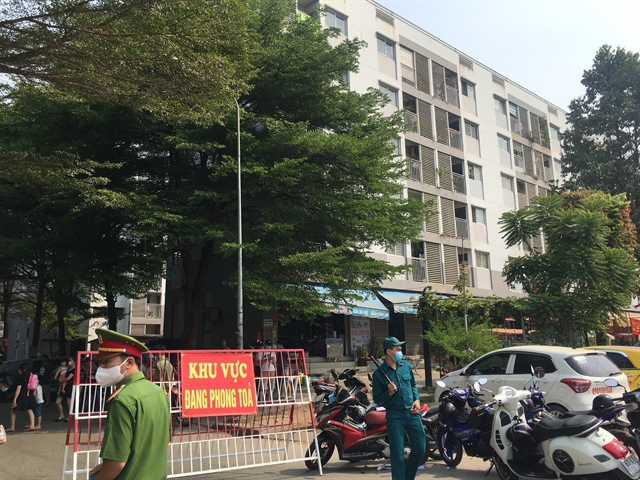 The apartment in Bình Dương Province's Vĩnh Phú Ward has been put on lockdown. — VNA/VNS Photo Văn Hướng
BÌNH DƯƠNG — An apartment block in Vĩnh Phú Ward of Thuận An City in southern Bình Dương Province has been placed on lockdown since Saturday morning to trace the contacts of a new COVID-19 case living there.
Vice Chairman of the provincial People's Committee Nguyễn Lộc Hà said the new patient works at Tân Sơn Nhất International Airport in nearby HCM City and doesn't have any links with the local cases related to northern Hải Dương Province, one of the two localities hit by the latest outbreaks.
The new patient, born in 1993, was confirmed by the HCM City Pasteur Institute on Saturday morning and is now quarantined and being treated at the Củ Chi COVID-19 treatment hospital in HCM City.
Hà noted that authorities have ordered prompt disinfection of affected areas and tracing the close contacts of this patient to conduct quarantine and testing.
The country reported five more COVID-19 cases on Saturday evening, including four local transmissions and one imported case from Japan. The four local infections include one in Bình Dương Province, one in northern Bắc Ninh Province, one in northern Quảng Ninh Province and one in HCM City. — VNS