Bình Dương Province bans entry of foreign employees amid pandemic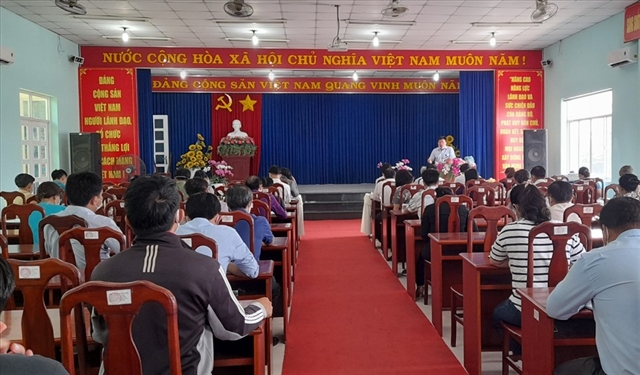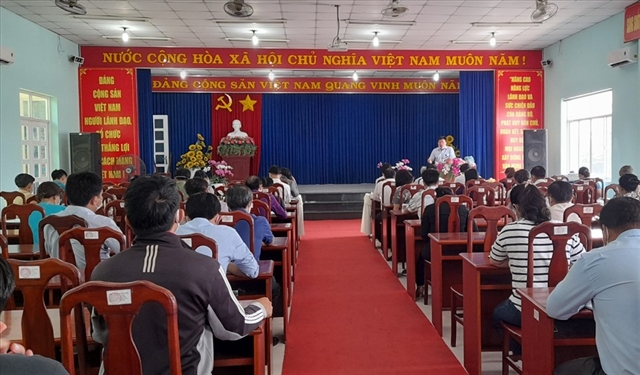 The Thuận An Town People's Committee hosts a meeting with local authorities and public health officials to speed up implementation of measures to contain the spread of the new coronavirus. Photo laodong.vn
HCM CITY — The southern province of Bình Dương has prohibited foreign experts from entering as it seeks to contain the spread of COVID-19.
The People's Committee made the announcement on Friday (Feb 5).
Since last September, 1,720 foreign experts have come to the province, mostly through HCM City but also through the Mộc Bài and Tây Ninh land borders, according to the People's Committee.
Two people have tested positive for COVID-19 and placed under quarantine on arrival in Việt Nam.
The Pasteur Institute in HCM City on Saturday (Feb 6) confirmed a new case in Bình Dương, taking its total number so far to six, according to the province Department of Health.
The 26-year-old patient, who lives in Ehome 4 apartments in Thuận An Town, was sent to the Củ Chi Field Hospital in HCM City for treatment.
The apartment and its thousands of residents were placed under lockdown on Saturday.
Nguyễn Thanh Tâm, chairman of the Thuận An Town People's Committee, held a meeting with local authorities and public health officials on Saturday to speed up implementation of measures to contain the spread of the virus.
Nguyễn Hoàng Thao, chairman of the province People's Committee, on the same day carried out inspections of quarantine areas around the province. —VNS