An Phát Holdings provides VNĐ20 billion to buy COVID-19 vaccines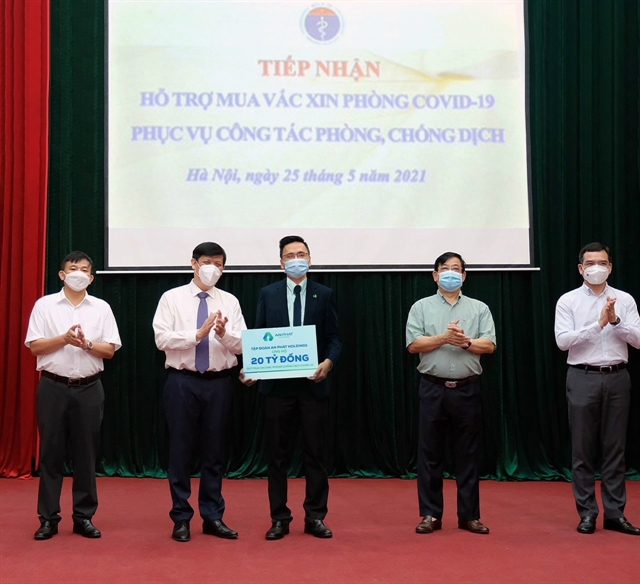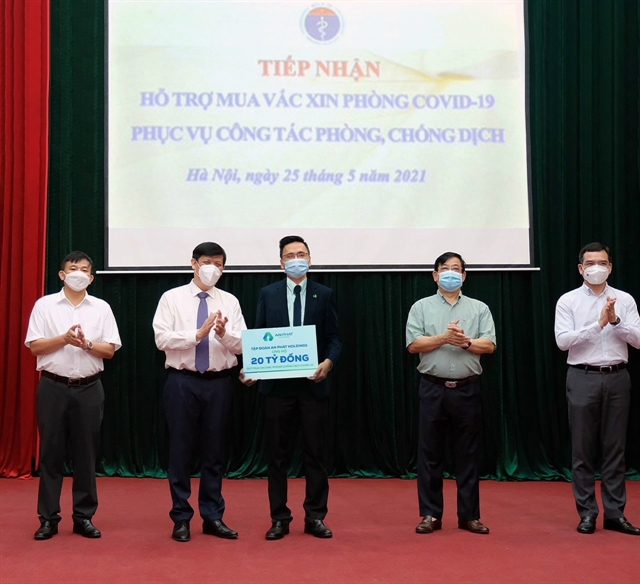 Phạm Đỗ Huy Cường, Standing Deputy CEO and CFO of An Phát Holdings (third from the left) handed over VNĐ20 billion to the Ministry of Health. — Photo courtesy of the firm
HÀ NỘI — An Phát Holdings on Tuesday handed over VNĐ20 billion (US$851,000) of support to the Ministry of Health to buy COVID-19 vaccines for Vietnamese citizen.
"We always keep updated with the latest pandemic situation and prevention measures from the authorities in Việt Nam and support the wise and timely instructions of the Government.
"In the light of the need for vaccines to help people get vaccinated, as a business, we are ready to pioneer and join hands to support the fund to buy vaccines against COVID-19.
"Hopefully, An Phát Holdings will make contributions to join hands with people to overcome the pandemic," said Phạm Đỗ Huy Cường, Standing Deputy CEO and CFO of An Phát Holdings.
At the same time, An Phát Holdings plans to work with the ministry to deploy COVID-19 vaccination for its employees.
The group says it has always aimed to adhere to strict pandemic prevention measures at all factories, production facilities, and offices, ensuring No case of infection has been recorded so far at its facilities.
Earlier, during COVID-19 outbreaks in Hà Nội and Hải Dương, An Phát Holdings donated compostable products to 300 residents and soldiers on quarantine duty at Trúc Bạch area and donated 5,000 medical masks and hand sanitiser to the Vietnamese Embassy in the US. — VNS