AI, IoT solutions used in COVID-19 screening at quarantine areas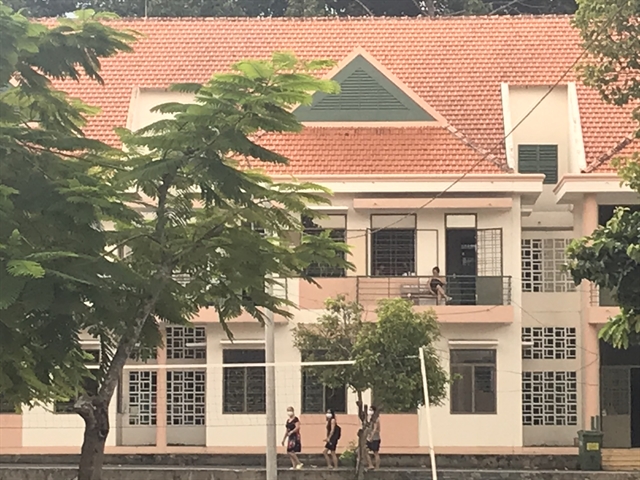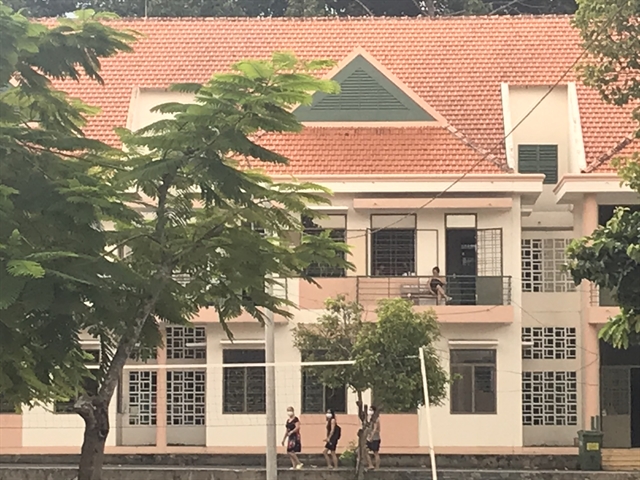 A quarantine area at the Military School in Củ Chi District in HCM City. VNS Photo Gia Lộc
HCM CITY— Non-touch temperature screening kiosks and cameras as well as software modules using Artificial Intelligence (AI) and Internet of Things (IoT) should be set up in high-risk Covid-19 locations, including quarantine areas, experts have said.
A team of scientists at the School of Medicine under the Việt Nam National University-HCM City in co-operation with STVG Company, a Japanese AI and IoT company, have conducted research and presented technological solutions for high-risk areas.
Speaking at an online conference held at Thống Nhất Hospital in HCM City, Dr Phạm Xuân Đà of the School of Medicine said: "The technological solutions help replace manual body temperature measurements by staff at quarantine areas to avoid virus transmission."
The kiosks and cameras, located at entrance and exit doors of buildings, quarantine areas and hospitals, can report people with a high temperature to managers.
The cameras can detect people outside quarantine areas who illegally enter the areas or quarantined people who go outside illegally. The AI helps to detect facial identities.
"Their effectiveness and sensitivity are higher than manual solutions," Đà said.
The costs are lower than other technological solutions for screening and surveillance of people suspected of having Covid-19.
"They also help to educate people about voluntary compliance with regulations on COVID-19 prevention and control," he said.
Đà said the solutions would ensure the privacy rights of people staying in quarantine areas.
Professor Dr Đặng Văn Phước, head of the School of Medicine, said the solutions are useful for companies, especially in industrial parks, that are at high risk of COVID-19 outbreaks.
The disease has hit several industrial parks in Bắc Ninh and Bắc Giang provinces.
"These solutions are good at detecting people suspected of being infected in the community. These people can then be isolated early," Phước added.
Nakagawa Hidehiko, a counselling expert for the research team, said these technological solutions were used in many industrial parks, hospitals and sports centres in Japan. They would continue to be useful when the COVID-19 outbreak ends, he added.
Dr Lê Đình Thanh, head of Thống Nhất Hospital, said: "AI and IoT have important roles in improving progress in disease treatment and diagnosis as well as vaccine production. Vaccines against COVID-19 are being produced in the shortest time compared to others."
Other preventive measures are essential also, such as the Government's 5k message – wearing masks, frequently disinfecting hands, maintaining a safe distance, refraining from gatherings, and making health declarations.
The country is facing its fourth COVID-19 outbreak with several new variants identified among new cases. The outbreak has affected a number of hospitals and industrial parks. VNS