81-year-old man becomes 39th COVID-related fatality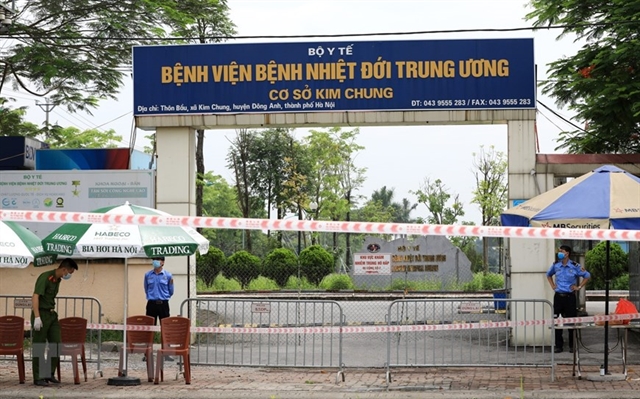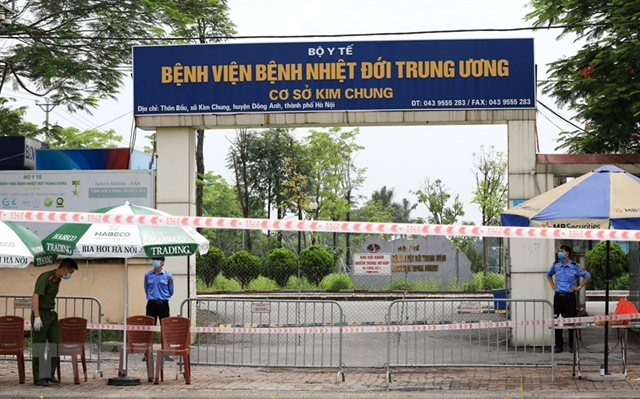 The Central Hospital for Tropical Diseases in Hà Nội where the 39th COVID-related death in Việt Nam was recorded. VNA/VNS Photo Thành Đạt
HÀ NỘI — An elderly man with a history of medical conditions has become the 39th COVID-related death in Việt Nam, and the fourth in the past week since the latest surge of community infections.
The 81-year-old patient had a number of underlying health issues including cirrhosis, diabetes, hypertension, gout and knee pain.
On May 3, the man was admitted to the Central Hospital for Tropical Diseases in Hà Nội with a diagnosis of bacteria in his blood, cirrhosis and gout. Just over a week later he tested positive for coronavirus and was moved to intensive care.
As his condition deteriorated, a number of leading professors were consulted nationwide.
On Wednesday, the man stopped breathing and although he was resuscitated at the hospital, he died later that day.
Cause of death has been recorded as septic shock, septicaemia, and bilateral pyelonephritis in patients with cirrhosis, diabetes, hypertension and SARS-COV-2 infection. — VNS