38-year-old woman dies of COVID-19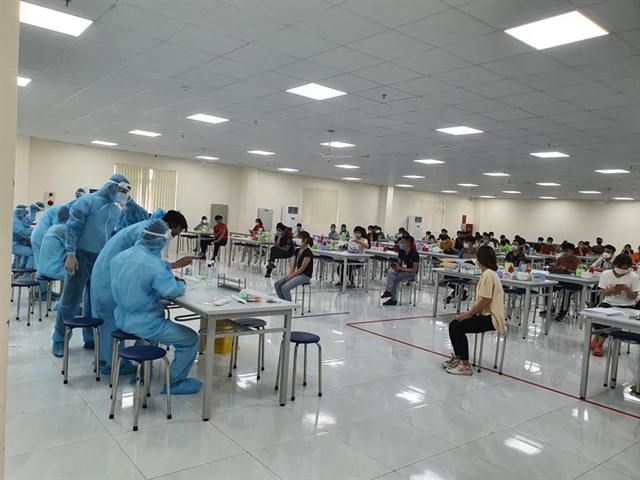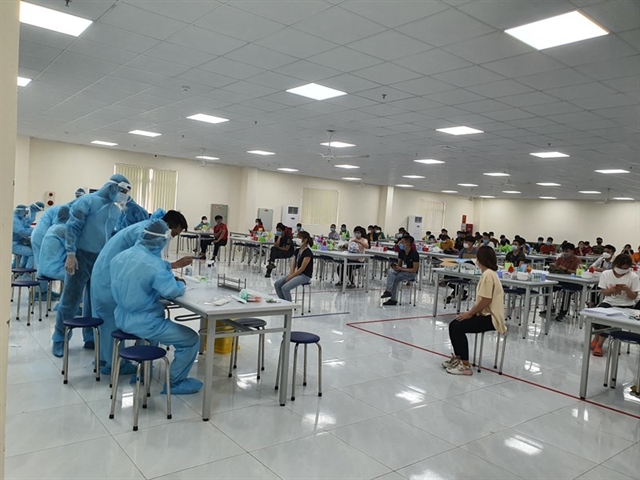 Medical workers take samples at an industrial zone in northern Bắc Giang Province. Photo nhandan.com.vn
HÀ NỘI – Health authorities on Monday reported the death due to COVID-19 of a 38-year-old woman with no underlying health conditions, the youngest victim in the fourth wave of infections since April 27.
The victim, the 44th COVID-19 related death, worked at an industrial zone in northern Bắc Giang Province.
The National Steering Committee on COVID-19 Prevention and Control said the patient had symptoms of high fever, cough, and sore throat. She tested positive for SARS-CoV-2 and was hospitalised at Yên Dũng District Medical Centre on ​​May 17.
After five days of treatment, the patient showed signs of respiratory failure. On the evening of May 22, the patient was transferred to Bắc Giang General Hospital after showing no signs of improvement. She was later diagnosed to have pneumonia due to COVID-19 complications of respiratory failure.
The patient was treated with an oxygen mask and antibiotics.
At about 12am on May 23, the patient's health condition got worse. Her X-ray results showed both of her lungs were damaged. At 10pm, the patient suffered severe respiratory failure.
After medical consultation between the Central Hospital for Tropical Diseases and Bạch Mai Hospital, the patient was treated with mechanical ventilation but showed no improvement and suffered emergency circulatory arrest failure.
The patient died at 4.30am on Monday with the cause of death given as septic shock, severe acute respiratory distress syndrome and pneumonia.
This is the ninth death in the fourth wave of COVID-19 in Việt Nam. VNS