18 new COVID-19 community cases reported Thursday morning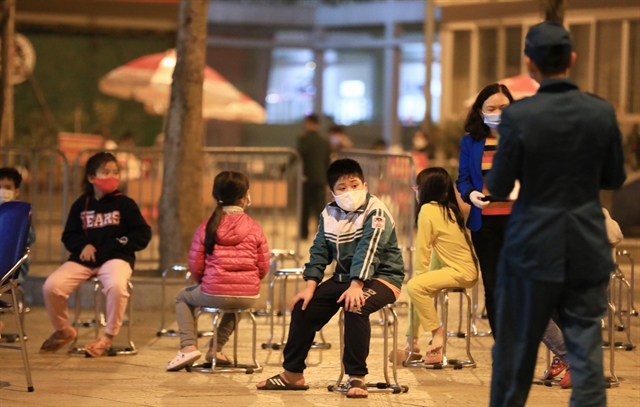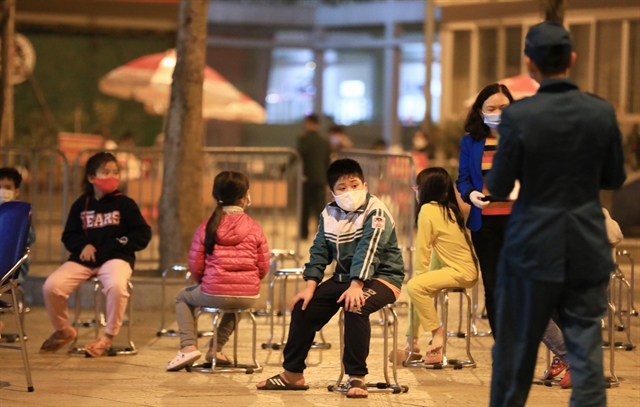 Pupils at Xuân Phương primary school in Hà Nội's outlying district of Nam Từ Liêm were released from quarantine Wednesday night after testing negative three times for COVID-19. VNA/VNS Photo Thành Đạt
HÀ NỘI – Eighteen new locally-transmitted COVID-19 cases were reported in Việt Nam on Thursday morning including a four-year-old boy.
Fifteen of the new patients are in Hải Dương and three others in Quảng Ninh.
The cases in Hải Dương are linked to positive cases confirmed earlier in the province's clusters and have been quarantined since the outbreak was detected.
Three cases in Quảng Ninh all hail from the COVID-19 cluster of Đông Triều town, including a four-year-old boy, a 26-year-old man, and a 23-year-old woman who works at Poyun Company where most of the province's new patients were reported since January 28.
The three patients are being treated at the Việt Nam-Sweden Hospital in Uông Bí City.
Total caseload now stands at 2,109.
Meanwhile, fifteen pupils and thirteen parents staying at Xuân Phương primary school in Hà Nội's outlying district of Nam Từ Liêm were released from quarantine on Wednesday night after testing negative for COVID-19 three times. They will continue to quarantine at home.
Twenty-nine others, including teachers, are still being quarantined at the school.
The 57 pupils, parents and teachers were put in quarantine on January 30 after a pupil tested positive for COVID-19. VNS