131 new COVID-19 cases reported on Saturday evening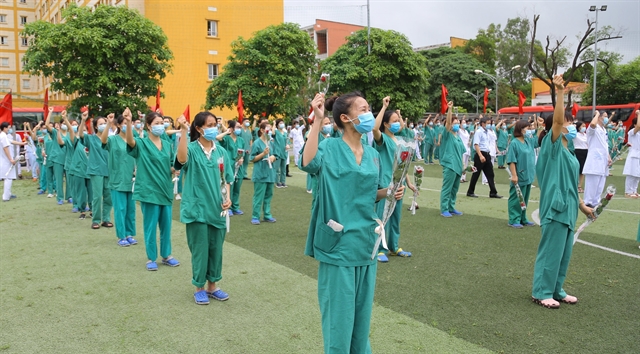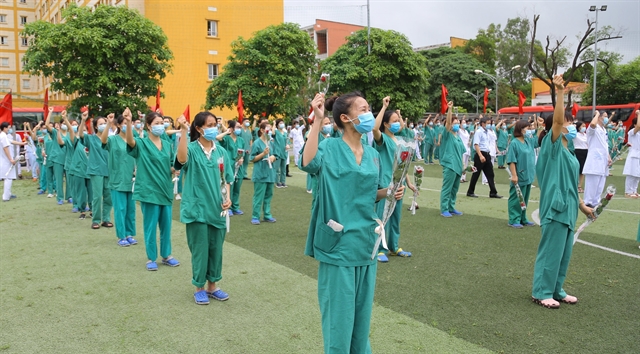 Two hundred medical workers from Quảng Ninh Province on Saturday volunteered to support COVID-19 treatment in Bắc Giang Province. — VNA/VNS Photo Vũ Văn Đức
HÀ NỘI — The largest number of new COVID-19 cases seen in Việt Nam during a six-hour period was recorded on Saturday evening.
Between noon and 6pm, a total of 131 new cases were detected. All but two are local infections.
The total number of confirmed cases since the outbreak first began in January last year, now stands at 3,985.
All of the new local transmissions were people already in lockdown zones.
There are 85 in Bắc Giang Province, 13 in the K Hospital in Tân Triều District, 16 in Bắc Ninh Province, eight in Đà Nẵng City, four in Vĩnh Phúc Province, two in Lạng Sơn Province and one in Nam Định Province.
The two imported cases are in Vĩnh Long and Quảng Ninh provinces.
Earlier Saturday, the Ministry of Health confirmed the first COVID-19 related death since September last year. The deceased patient is an 89-year-old woman with a number of underlying medical conditions. — VNS