127 new COVID-19 cases reported on Sunday morning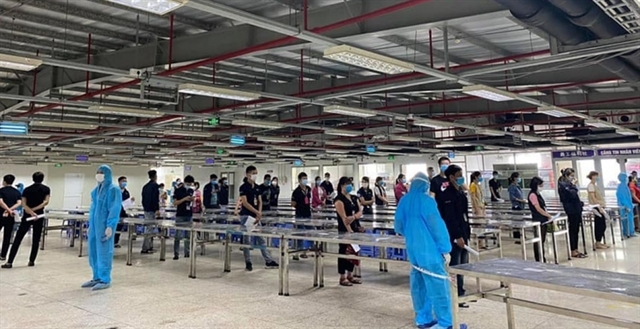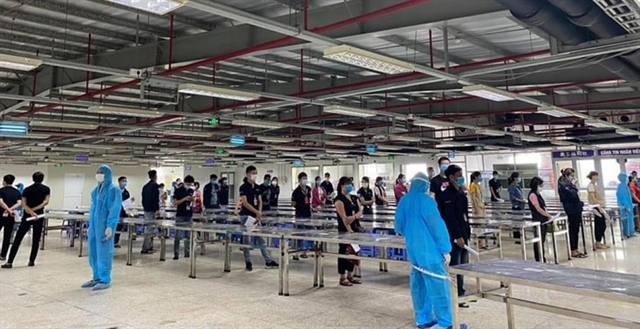 Samples of nearly 80,000 employees at Vân Trung industrial park in Bắc Giang have been taken for COVID-19 test. Photo vov.vn
HÀ NỘI — A total of 127 new local cases of COVID-19 have been confirmed in Việt Nam in the last 12 hours.
This takes the total number of cases to 4,112.
All of the new local transmissions are patients already in lockdown zones.
There are 98 in Bắc Giang Province, 23 in Bắc Ninh Province, five in Điện Biên Province and one in Hoà Bình Province.
The cases in Bắc Giang are related to the outbreak at the Hosiden Company and Quang Châu Industrial Zones. These were previously quarantined.
All patients are now being treated in Bắc Giang General Hospital.
To date, more than 480,000 samples have been tested since April 29.
There are currently 104,000 people in quarantine at hospitals, quarantine centres and at their homes.
On Saturday, more than 7,000 people were vaccinated in Việt Nam. By 4pm May 15, almost one million people in Việt Nam have been inoculated. — VNS